See a live demo of Xakia legal matter management
Our simple and intuitive legal matter management software will help you stay on top of workloads, deadlines, and priorities.
Designed specifically for in-house corporate legal departments, our matter management solution will optimize the efficiency and productivity of your team.
Say goodbye to spreadsheets and Post-It Notes.
Say hello to intuitive, crisp and powerful legal software!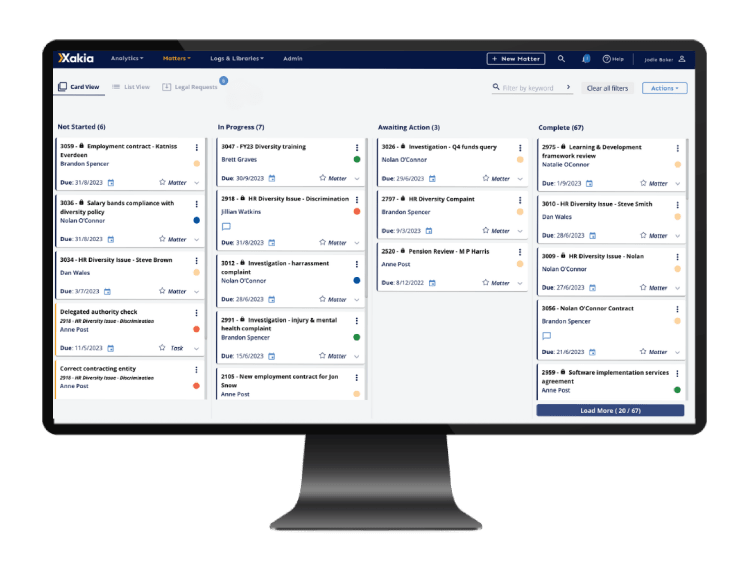 Join our live demonstration in your region
APAC

Thursday, 8 June 2023
12.00pm AEST
North America

Thursday, 15 June 2023
12.00pm CDT / 10:00am PDT
EMEA

Thursday, 15 June 2023
12.00pm BST
Sign up for our demo webinar now
We're here to help you find a better way to work and:
Foster collaboration
Eliminate guesswork
Reduce admin
Eliminate manual reporting
Keep all of your key stakeholders informed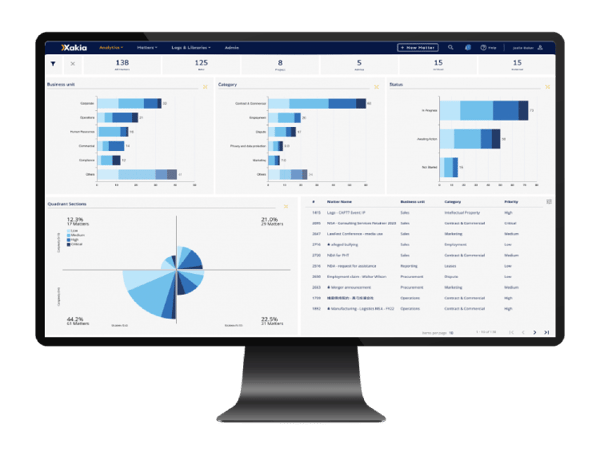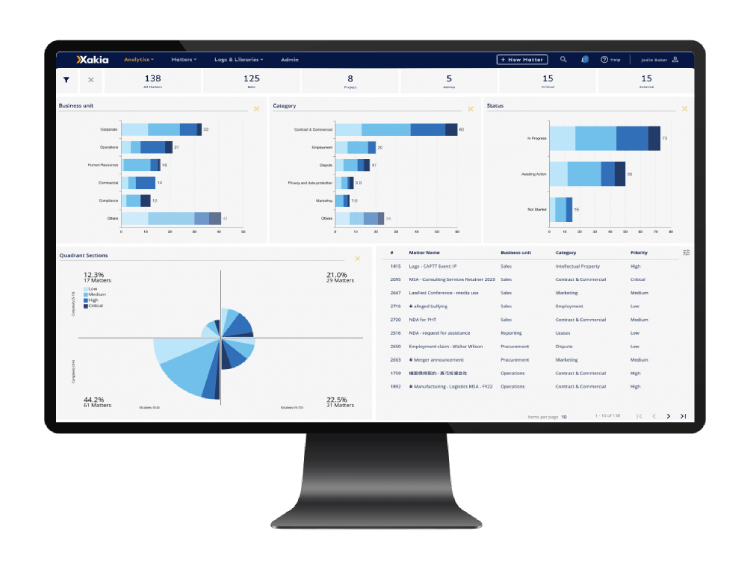 Some of the customers who trust and love Xakia