Contract lifecycle management and workflow
Xakia provides your in-house Legal Department with a cloud based contract workflow that follows the contract journey end-to-end.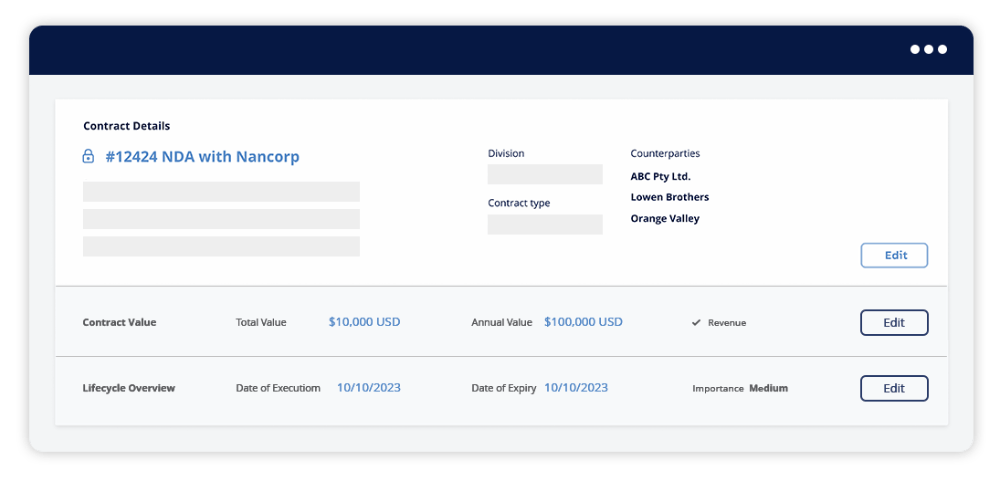 In-house contract management starts with visibility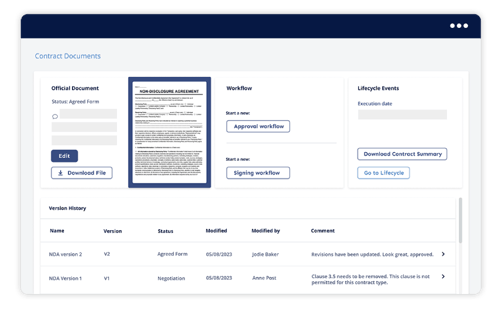 A clear, simple and affordable contract repository
When you need to know contract details quickly:
Where is the final version of that contract?
Who drafted / approved / managed it?
What were the key issues when we negotiated?
What are the key dates for renewal?
Capture it all in Xakia's legal matter management software and make it super easy to find.
Contract workflow means seamless end-to-end
Request-to-matter-to-contract
Whether your contract needs start with a business request, initiated by your Legal Department, or you simply want a place to centrally store contracts that were signed years ago, Xakia has you covered.
Contracts start life as a legal matter, and in Xakia this phase is seamless to your contract repository creation.
As contracts are a (large!) subset of all your legal matters, Xakia provides a simple but powerful means to capture important contract data and workflow right from your matter management experience.
Powerful contract management means capturing key data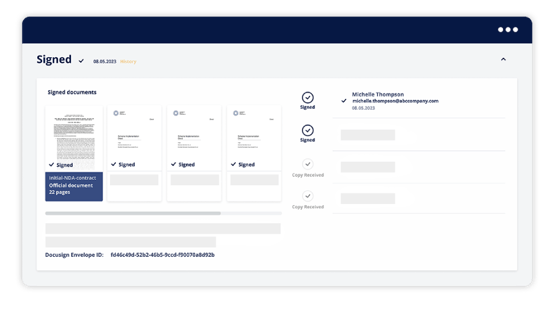 Contract drafting & pre-signature
Through your pre-signature phase you will need to:
Capture rich data that will follow through your contract workflow, including:

Contract type
Contract value and type of value
Parties and roles

Record document versions
Link and easily access related documents and contracts
Summarize the contract into standard templates for use across your organization and contract workflow
Xakia does all of this from one simple user interface.
In-house Legal Departments love Xakia
Simple contract management means easy approval workflow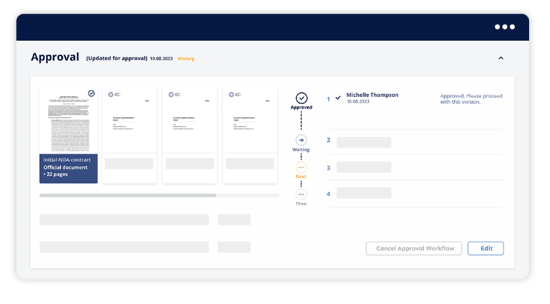 Contract approval workflows*
Contract summary: You wouldn't ask your CEO / internal stakeholders / GC to approve a contract with clear information about the contract, including commercial and legal risks and benefits. Generate a clear, quick summary to append to your approval workflow.
Approval package: Including the contract, summary and any other relevant documents approvers may need.
Approval & signature workflow: Configured by admins or build on the fly, this allows you to tweak approvals as required on a contract-by-contract basis.
Monitor approval status: See, pause, resume or cancel active approval workflows from your Xakia interface and stay up to date with current status.
* coming soon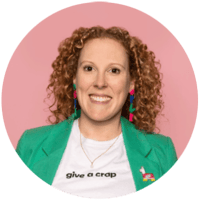 "Xakia's contract management has meant our contract info is in one place, and we have visibility over our contract key dates. Even something as simple as being notified about upcoming auto-renewals has meant we haven't been caught out and stuck in a contract we didn't want to renew, saving us time and money."
Kate Sherburn
Legal Beagle (Head of Legal)

Powerful contract management means managing lifecycle events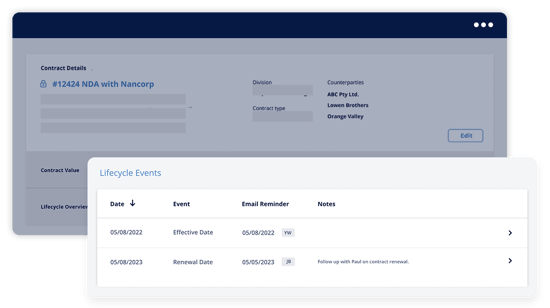 Contract lifecycle made easy
After all the hard work is done (!!) and your contract is approved and signed, you still need to manage your contract throughout its lifecycle.
With Xakia you can:
Create key dates, selecting from standards such as start/end dates, renewals etc.
Create custom key dates
Send reminders to legal team members or internal clients on key dates
Provide access to your contract repository across the business as required
Simple. Powerful. Affordable.
Choose a better way to work and say goodbye to spreadsheets!
Contract management and legal documents go hand in glove
Whether you want a document management solution within your legal operations software, or already use SharePoint, G-Suite, NetDocuments or iManage, Xakia provides a range of easy document solutions to:
Connect contracts and documents seamlessly
Search, preview and work with key documents
Receive documents from clients and store within your legal contract in seconds
Other essential legal matter management software tools
Legal matter management and visibility are central to your success. Xakia's matter management software incorporates these legal operations tools too.
Take Xakia's contract management and workflow software for a test drive
Trusted by in-house legal teams of all sizes, worldwide