In-house legal analytics dashboards & reporting
Easy-to-read, interactive legal analytics dashboards and reports. Our legal analytics software enable you to make effective and efficient resourcing decisions.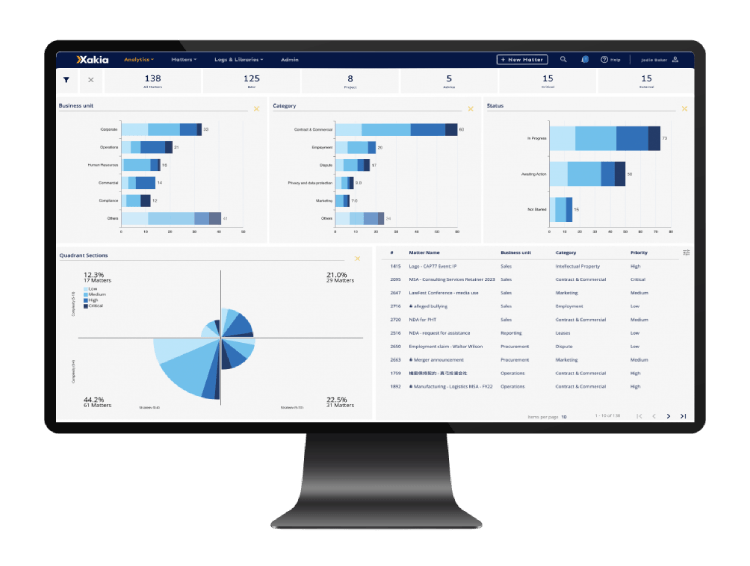 Watch a short Data Analytics & Reporting demo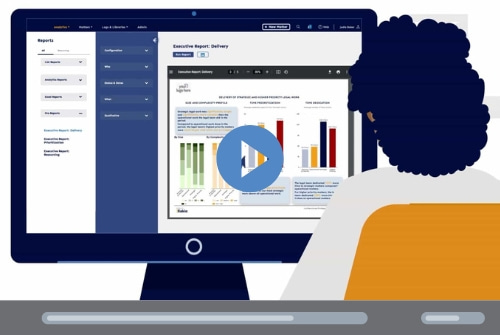 Empowerment through data-driven insights
Access to clear and reliable legal data and analytics at your fingertips is critical to running a healthy and profitable legal department. Whether you need to deep dive into detail, or stay high level, Xakia's real-time legal analytics software enables you to effectively manage your team's capacity, budget and clearly communicate with your clients. Data is presented in easy-to-read dashboards, enabling you to prioritize mission-critical projects and identify process efficiencies.
Make informed, data-driven decisions without spreadsheets - Xakia's legal matter management software automates the entire data collection, crunching, and visualization process for you without adding additional time burdens.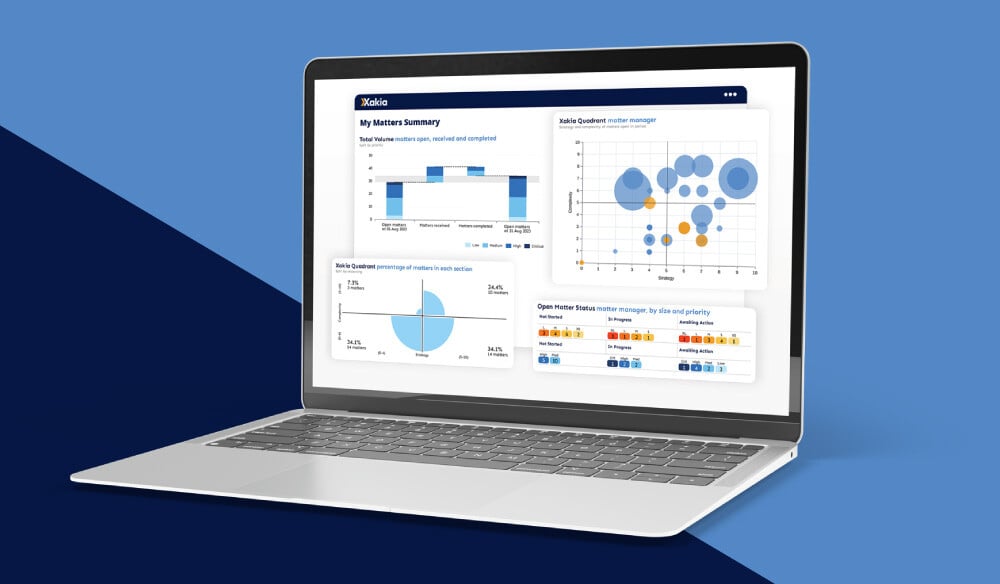 "Xakia provides us with real time visibility on the workload and competing priorities of our legal department.
We have found it to be a critical tool for resource allocation purposes and optimizing team efficiencies...Xakia enables us to numerically substantiate how the legal team actively contributes towards the company's strategic goals and key metrics."
GM Corporate Legal

Instant access to insights – no background in math, science or engineering required
Provide quick, visual understanding of critical legal department data points
Be client-centric and prioritize accordingly
Easily identify and fix efficiency gaps
Report to key stakeholders with confidence
Make decisions informed by solid, real-time data and analytics
Manage and track success of specific initiatives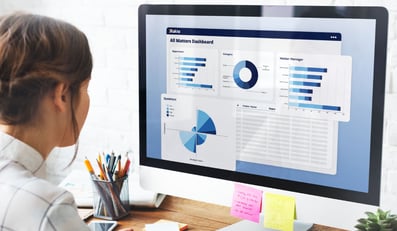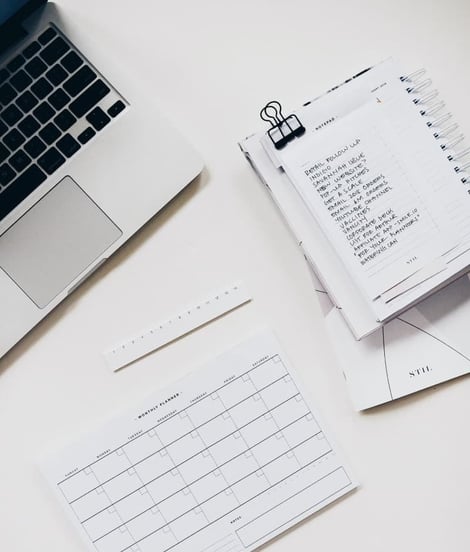 The municipal government, The City of Overland Park, KS, uses matter management to track its workload and simplify its reporting
"The ability to automate quarterly reports has reduced that time investment for compiling performance metrics from over a week to just one day."

Tammy Fisher, Legal Support Administrator
The City of Overland Park
This could be the start of something great
Explore our legal data analytics and reporting resources
Some commonly asked questions about our legal analytics software
Some of the customers who trust and love Xakia