Xakia expertise is available, globally
We work with best-in-breed legal technology consultants around the world. Whether you want a quick and simple legal matter management software implementation, or you have a portfolio of legal technology needs, our legal matter software brings together all your legal data, tools and information into one cloud based legal operations software. Get in touch with us, or one of our fabulous partners today to get started.
Want to become a partner?
At Xakia, we understand and recognize that our partners are key to our continued success. If you're interested in becoming a partner, get in touch with us today to find out more.

Europe
Ascertus
Ascertus provides information and document lifecycle management consultancy, software solutions, professional services and IT support to law firms and corporate legal departments across EMEA. Ascertus offers everything from business analysis and project management through to software implementation and customer success and change management programmes.
Get in touch

Central & Eastern Europe
InvestCEE
Established in 2017, InvestCEE LegalTech Consultancy created a legal innovation ecosystem dedicated to Central Eastern Europe (CEE). InvestCEE helps legal teams define their legaltech strategy and make the most of their investments into technology. Through its LegalTech Marketplace, InvestCEE helps its clients source meaningful solutions that increase the value of legal work.
Get in touch

Japan
Kotarosoft Inc.
Kotarosoft is an IT Services company focusing on providing Japanese local support and training, implementation and professional services. Kotarosoft has many years' experience in supporting international software companies in entering and successfully establishing a presence, in the Japanese marketplace.
Get in touch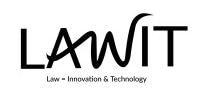 Mexico
Lawgistic
Lawgistic is committed to helping legal departments find and navigate the path to greater predictability, improved accountability and cost containment. Finding and implementing the right legal technology is critical to this pursuit.
Get in touch

Canada
RBRO Solutions
RBRO Solutions is a global leader in work product governance and security solutions. Trusted by over 400,000 business users, RBRO offers visionary leadership to its clients with respect to changing landscapes that impact their business. From consulting, planning and design, to training and over 30 propriety solutions, RBRO seamlessly supports mission-critical business systems for top legal and corporate brands worldwide.
Get in touch

UK and Asia Pacific
Verlata
Verlata Consulting strives to build enduring partnerships with clients which allows a collaborative approach to solving business challenges and implementing innovative solutions. Founded in 2014, Verlata set out to be the go-to implementation partner for Cloud Legal Services. Originally focused on APAC, they have since expanded globally, opening offices in New Zealand, Singapore and the UK.
Get in touch

United States
Younts Consulting
Younts is proud to be the largest iManage Document and Records Management Systems (DMS/RM) reseller in the USA. They have sold, installed, and maintained more DMS and RM implementations than any certified iManage partner. Younts is a 15-time iManage Partner of the Year for North America, most recently receiving that honor in 2020.
Get in touch
Ready to take Xakia for a test drive?