Join Xakia and be part of something great
It's more than just a job
A place where you can work with a global team, grow, make a real impact and have fun while doing it. We're always on the lookout for creative and driven people to join our existing team of talented individuals.

A balanced work life
We work hard—but we don't let it take over our lives. We aim to make life easier for our customers, but we never miss our kid's footy game or dentist appointment.

Changing the world of legal technology
We're constantly evolving and innovating. We're obsessed with helping busy legal teams work more efficiently.

No BS
We have a strict 'No BS' policy. We believe in acting with integrity and transparency. And we never shy away from hard work.
Work with the best team. Ever.
We trust and empower our amazing people to do amazing things. Work and learn from colleagues who are passionate about growing a business and building a fantastic place to work.
We get sh*t done and have fun along the way. Are you up for the challenge?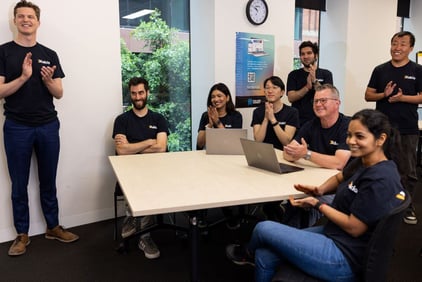 Can you see yourself working with this friendly bunch?
We're always on the lookout for talented, driven and dynamic people, who are passionate about technology and in taking on new and exciting challenges.

If you are interested in joining the Xakia team, please send through your CV and we'll be in touch if any suitable positions become available.