Take Xakia for a test drive today. Sign up for a free 14-day pilot
Try all Xakia matter management software features, integrations and workflow capabilities without restriction! See for yourself whether Xakia is the right matter management solution for you and your corporate legal department before you commit.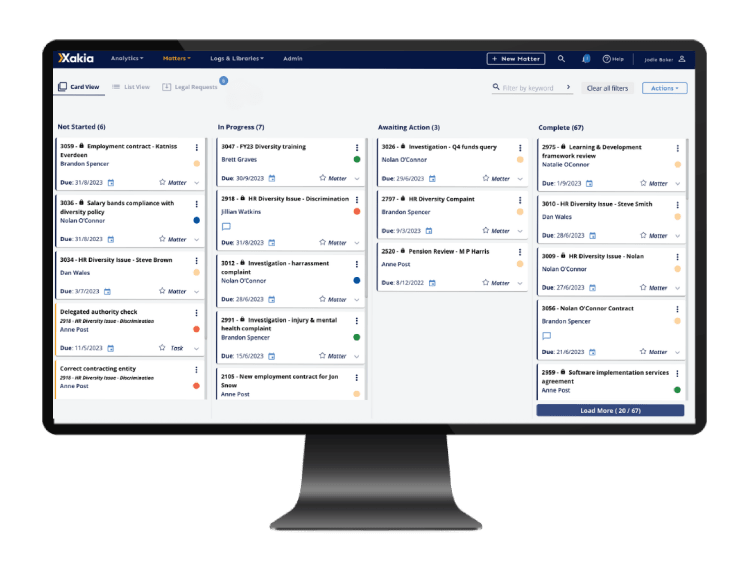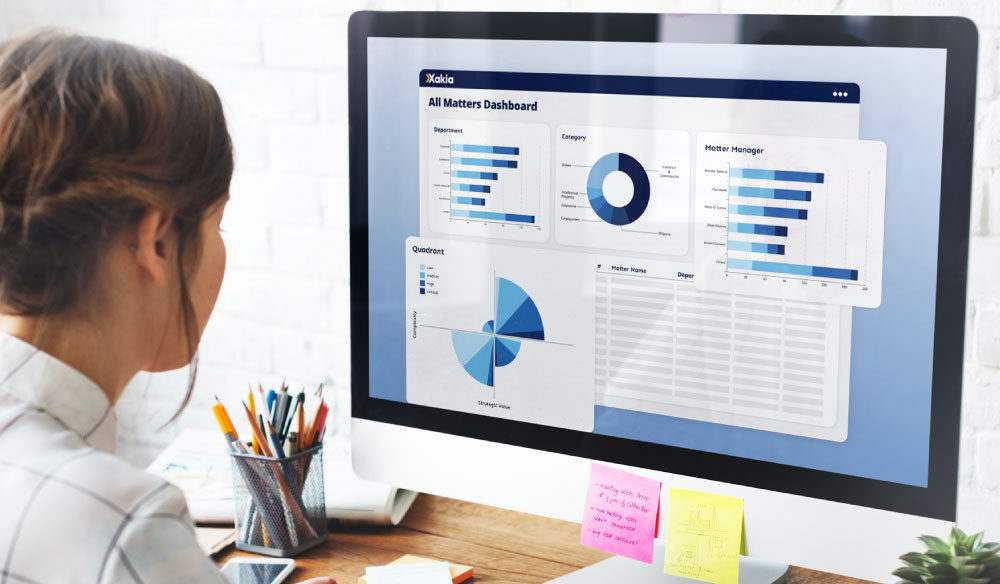 Optimize the efficiency and impact of your in-house legal team with Xakia
Xakia is a dedicated In-House Legal Hub for connected and impactful teams, regardless of size, industry or location.
Whether you are a team of 2 or a team of 200, your pain points may differ in scale, but the underlying issues are unchanged. Xakia provides immediate relief to legal matter workflow, prioritization and a sense of control over the tidal of legal work facing your team.
The best part? You will see immediate return on investment as your team focuses its attention on high impact work, achieves faster turnaround times to your business clients and the value of the Legal Department is instantly recognized.

Matter Management
Track, prioritize, collaborate, search, store and report on all legal matters and documents from one clear, central, cloud based legal matter management system.

Intake and Triage
Streamline instructions, triage and assignment. Easy to use for clients and your in-house legal team, swiftly match resources with incoming requests via our legal ticketing and triage system.

Legal Analytics and Reporting
Xakia's powerful reporting and data analytics software provides a quick, visual understanding of critical data points and enables you to take action on what's happening in the moment.

Spend Management
Gain budget control and full transparency. Achieve a watertight understanding of where you spend money with our simple legal spend management tool.
Getting your 14-day free pilot up and running is simple
After registering for your free pilot, simply:
Configure the matter management software to suit your team structure and needs
Invite your team members
Start adding 'matters' to track your work
Add your integrations (Outlook, Gmail, SharePoint or others)
Activate features as required (documents, legal intake, spend management etc)
Check out Xakia's intuitive dashboards or run reports
Reach out to our fabulous support team if you need ANY help or guidance
Once you start, within just one hour, you can:
Gain instant workload visibility
Reduce risk
Manage priorities easily
Optimize team productivity with a focus on minimizing the admin burden
Make informed, data-driven decisions without spreadsheets!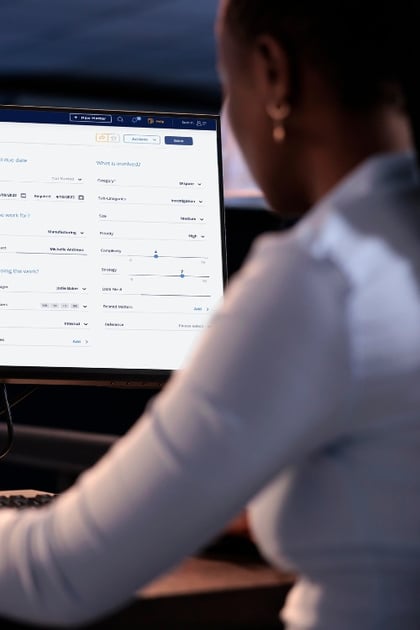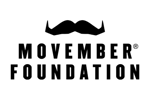 "Xakia is really user-friendly... you can tell it's been put together by a legal team who do this stuff day in and day out."
General Counsel
It's time to start your free pilot today!
Take back control with our simple and secure cloud based legal matter management system. Complete the form to start your free 14 day pilot today.
Best of all, there are no lock-in contracts and no credit card required.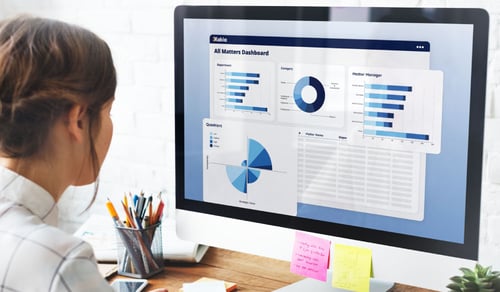 A leading matter management software, worldwide
From a small team of 1 to teams of 1,000, in-house legal teams worldwide use Xakia to get more done.