Increase collaboration and transparency with Xakia Connect for law firms & external resources
Xakia Connect is a modern and intuitive cloud-based portal that enables law firms & external resources to work with Xakia clients more efficiently to submit invoices and track costs against matter budgets.
No limits on fees or invoices submitted. No cost to law firms. No additional cost to clients.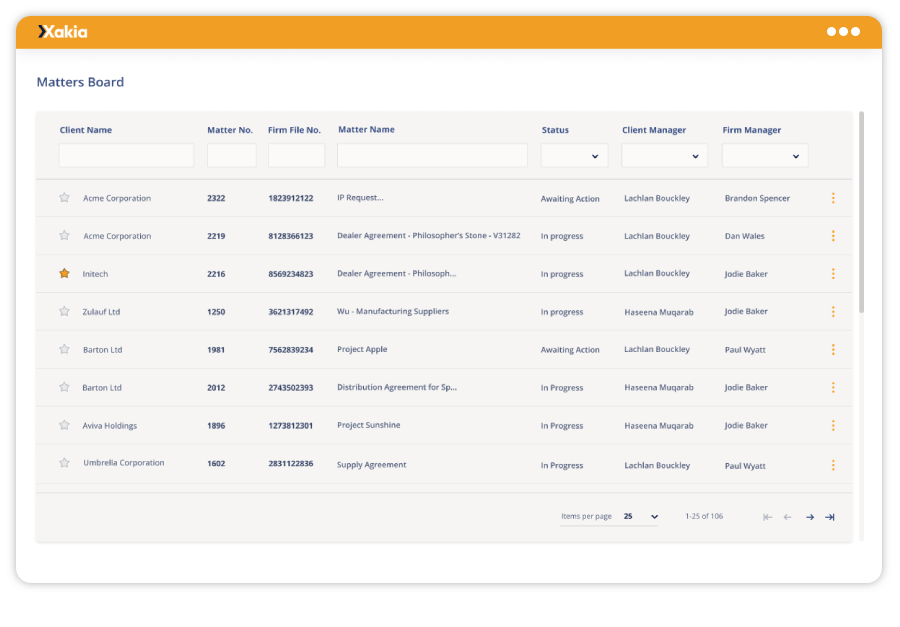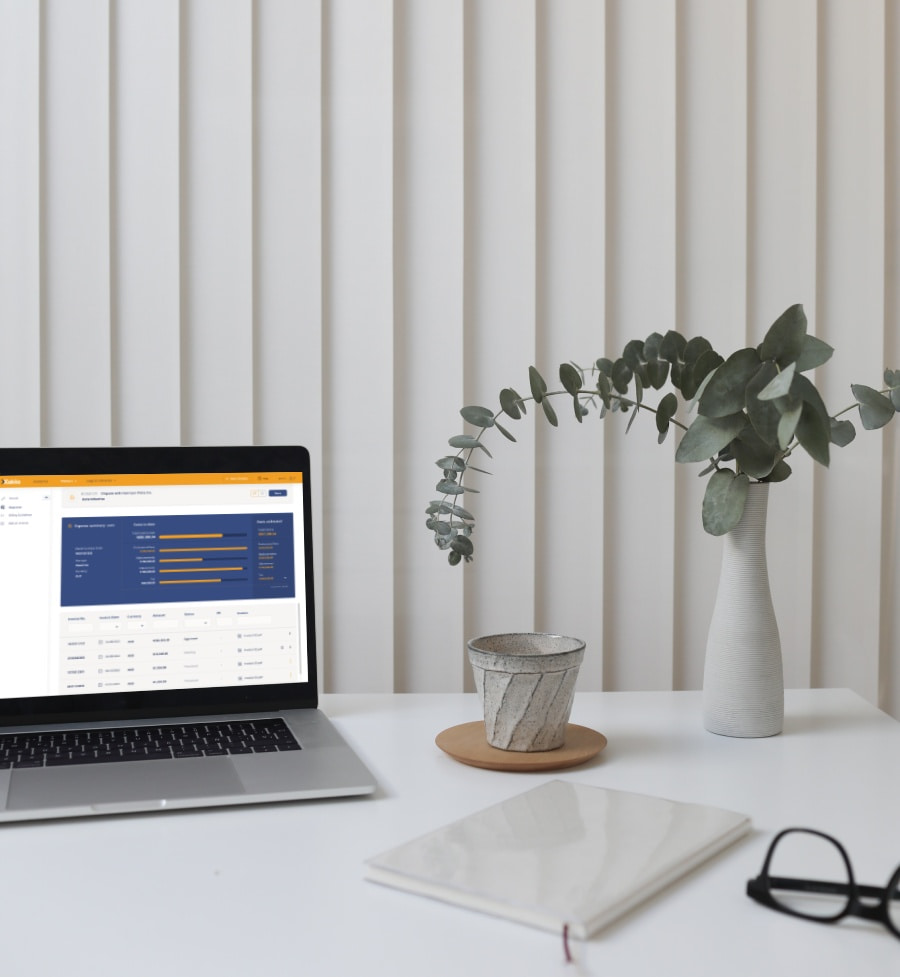 A fully connected legal management software ecosystem
Hundreds of corporate Legal Departments, non-profit and government legal teams use Xakia's legal matter management system to manage their legal work, including:
Xakia Connect provides law firms and external resources with a fully connected system to streamline the invoicing process and provide full transparency across external counsel spend.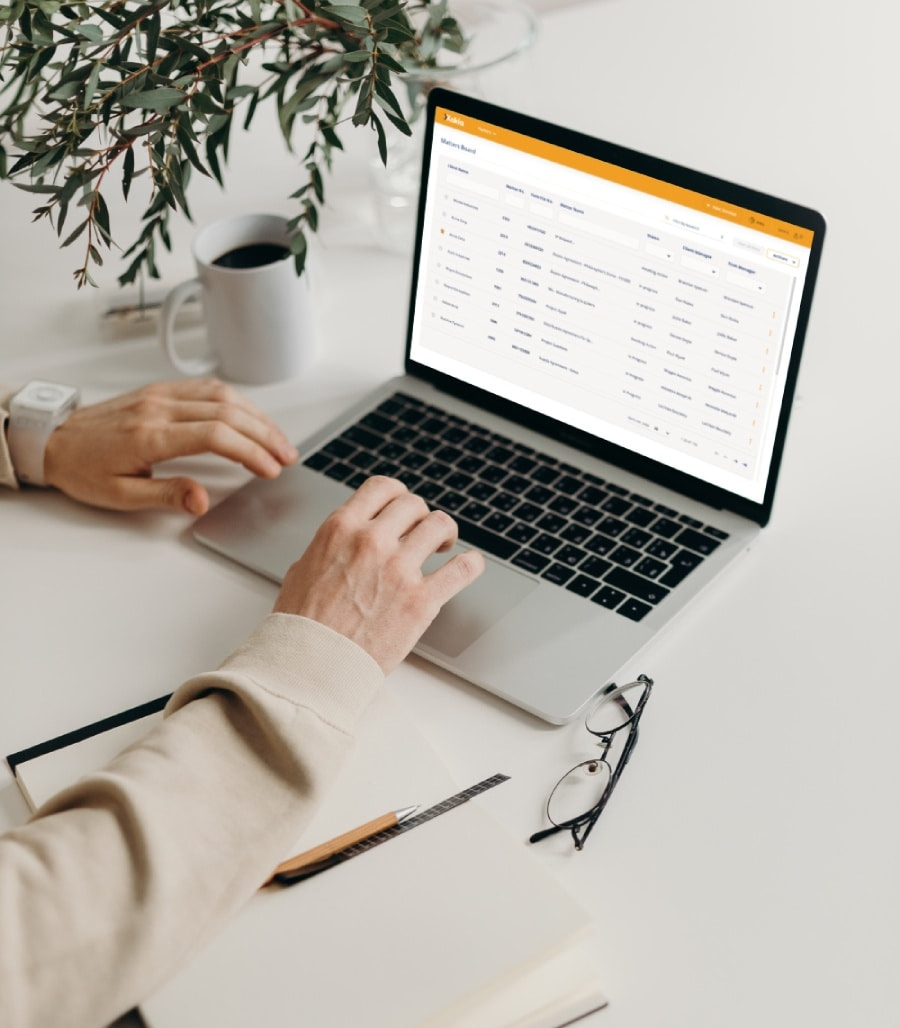 One central cloud based platform for external counsel
With an easy-to-use interface, Xakia Connect allows law firms and other external resources to: 
Receive legal work invitations from clients using Xakia's matter management software
Upload and manage invoices
Track matter costs against budgets
View and confirm compliance with client billing guidelines
Manage user access
---

No hidden costs or charges to use Xakia Connect!
Best of all, there is:
No limit on fees or invoices submitted
No cost to law firms or other external resources to use
No additional cost to Xakia clients
It's a win-win for everyone!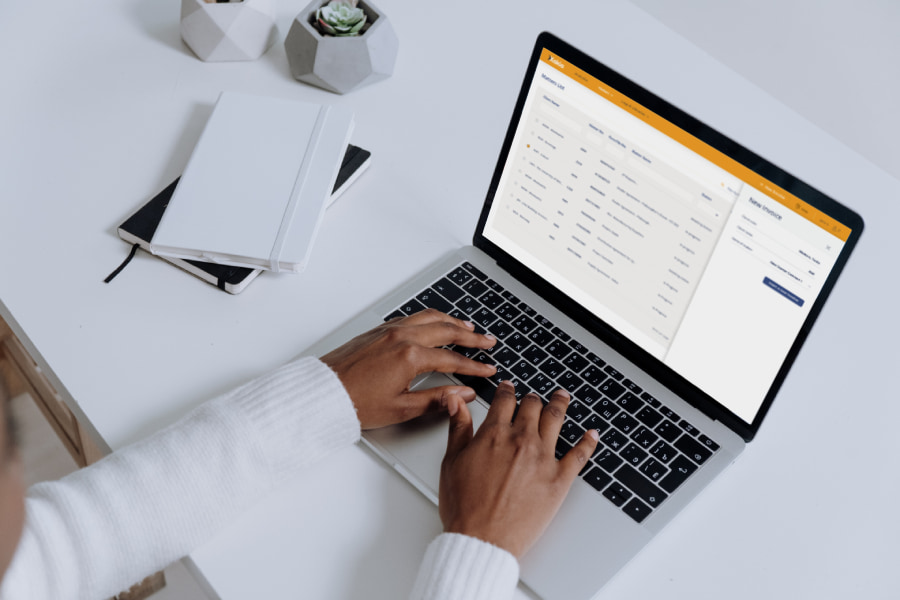 Managing expenses is simple
Law firms or other external resource for clients are able to view all historic, invoiced expenses in Xakia Connect, including:
One single source of truth for all expenses
Track expenses to date vs estimated costs
Streamline the invoice management process
Confirm compliance with billing guidelines
Comply with invoice submission restrictions for budget and date of submission
Ensure invoices can be reviewed by clients in real-time
Communicate with clients and view comments on approved/rejected invoices
The best legal matter management software, worldwide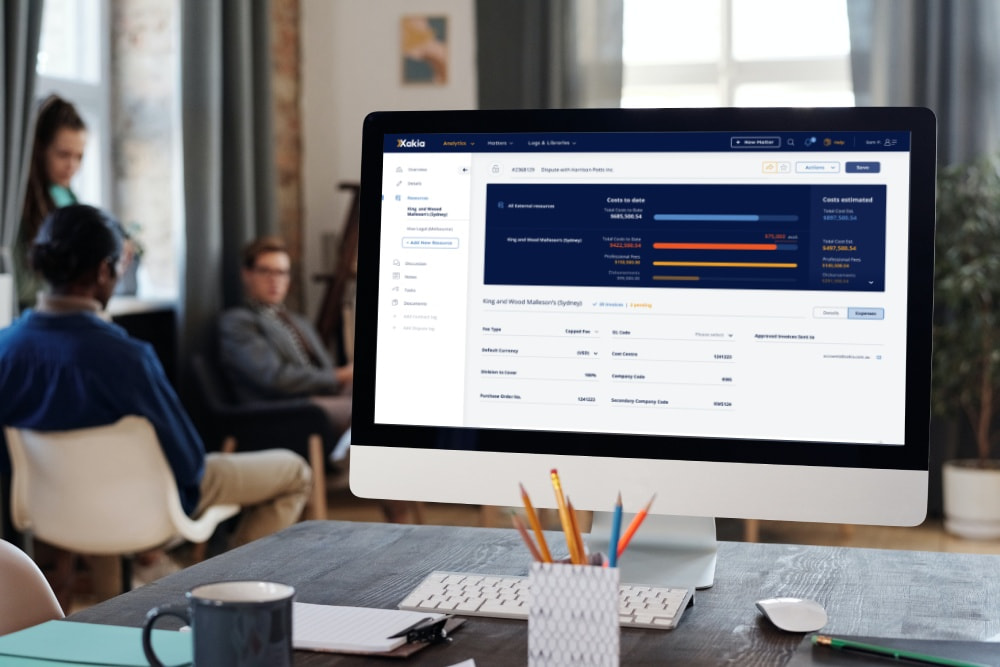 It's a win-win for clients and law firms
Enjoy improved transparency and easily manage and monitor spend so there are no surprises for law firms or their clients. Clients love that they can:
Easily keep track of costs to date vs cost estimates
Streamline and reduce manual processes and invoicing errors with billing guidelines
Engage in a discussion with external resources on the invoice, for transparent team collaboration and a complete audit trail from one centralized location
Reduce time and costs with processing invoices with billing guidelines and invoice approval workflows
Streamline many time-consuming administrative processes
Learn more about Xakia's spend management software
Explore our legal matter management resources
Some of the customers who trust and love Xakia