WHITE PAPER
10 steps to a smarter legal budget
Download our white paper and template to creating an in-house legal budget. This white paper includes 10 steps to ensure your budget will help you shape the department that is right for building your team, including:
How to account for the long-term strategy
Properly planning the largest budget category - outside spend
How to monitor your legal spend
This resource also includes a legal department budget template, so you don't have to start from scratch.
While every department, organization and accounting system is different, we hope these tools will provide you with a solid first draft for your discussions (and negotiations) with the finance department.
Download now
Download the whitepaper and template to get started.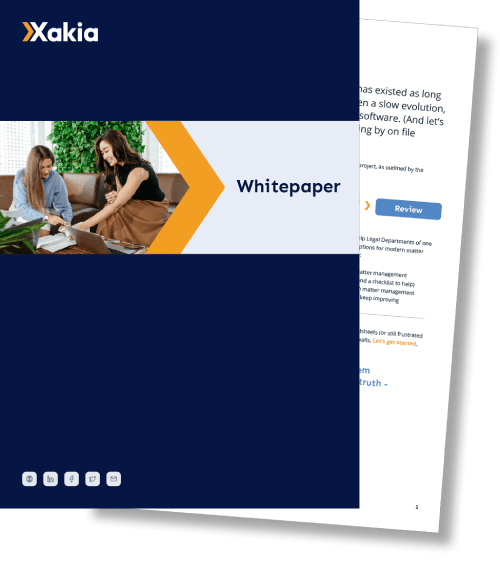 Ready to take Xakia for a test drive?