WHITE PAPER
Download the best-in-class legal reporting white paper
Reporting is an opportunity to connect with your stakeholders, articulate, analyze and share critical information and demonstrate your value. But who needs to know what, exactly? When should we tell them and how should they get it? Various stakeholders will have different needs and preferences and will require legal analytics and reports tailored to their specific requirements.
In this white paper, we'll provide advice and sample reports for five critical audiences:
Business units
CEO
Board of Directors
Legal department management
Legal department
Download now
Download the whitepaper to find out how legal analytics reporting is possible for in-house teams of all sizes and lawyers of all backgrounds.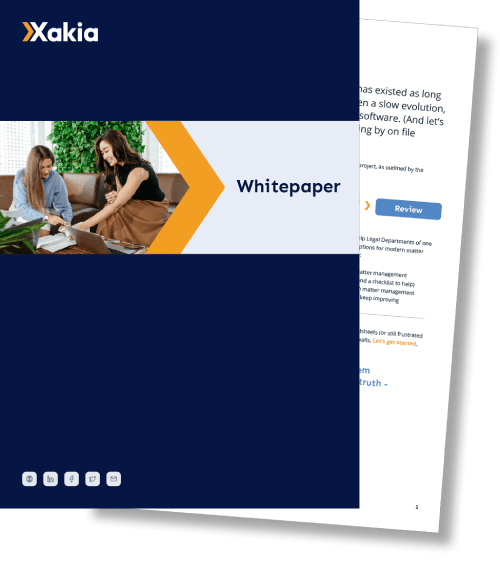 Ready to take Xakia for a test drive?