Six Common Pain Points For Hospitals & Healthcare Legal Teams (And How To Solve Them)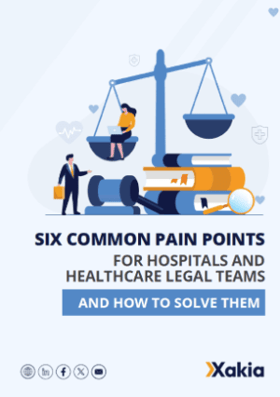 Legal Departments in the hospital and healthcare industry are under pressure to get faster, better and more cost effective in their service delivery. It's an impossible ask. Legal teams keep pushing forward, working harder to try to keep up with the accelerated pace but burnout is everywhere, and the cracks are evident.
There are six common pain points hospital and healthcare Legal Departments experience. Download our white paper now to learn more and our suggestions to solve each one.
Download the white paper now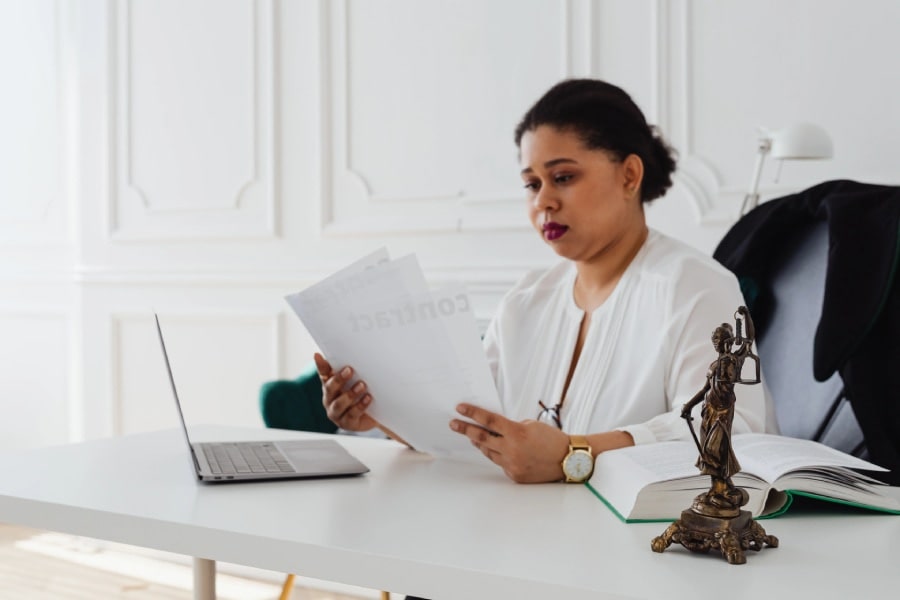 There is a better way for hospital and healthcare legal teams
Address your pain points by bringing in 'new school' processes.
Download our white paper to learn how your in-house Legal Department can feel in control, be able to prioritize work and deadlines more efficiently, collaborate with stakeholders and continue to deliver superior quality legal work where it matters most – for the service of your patients.
Imagine this scenario...
As a General Counsel, you need somebody to immediately address a matter, but you have no idea who has capacity. You email/text/call/Teams/Slack each member of your team to get a sense of their current workload and deliverables. There is some back-and-forth as you work through who has the most capacity and how it matches with their experience for the issue at hand.
You have now spent an hour trying to hand the original issue off, you have noticed your team has a wildly disparate means of prioritizing work and you are (ahem) frustrated.
The solution:
A single, central source of truth, such as a matter management software, brings all of the information you need together in one place. It will show who is working on what and for whom in real time, gives your team a sense of calm and control and the ability to prioritize effectively and manage tasks and deadlines accordingly. Each team member can feel a sense of pride at seeing how much they have achieved, and collaboration amongst them will improve when they have visibility over each other's work.
Interested to learn the other challenges and pain points hospital and healthcare Legal Departments face? Download the white paper now to learn more.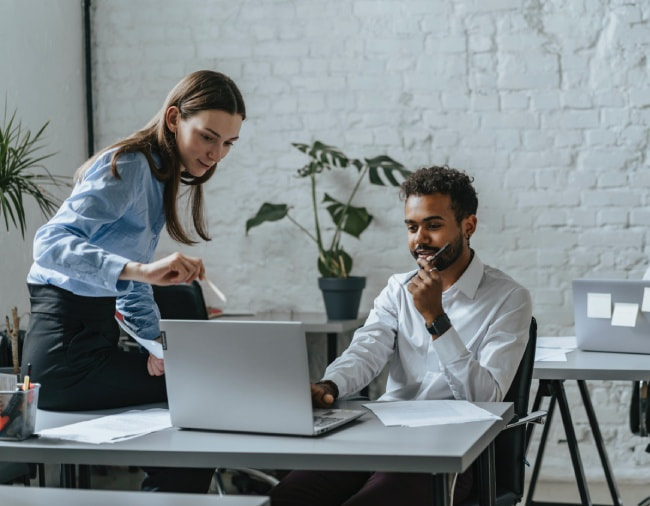 Download the white paper: Six common pain points for hospitals and healthcare legal teams
Learn the challenges and pain points in-house Legal Departments in hospitals and healthcare frequently face and how to solve them.
Download the whitepaper now!
Additional resources for hospitals & healthcare Legal Departments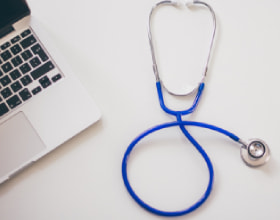 WEBINAR
LegalTech in the Health Industry
Hear from three legal health industry specialists as they discuss how they've transformed their Legal Department, as well as their top tips on how to survive in this new era.

CASE STUDY
A saner approach to legal intake and triage for Syneos Health
Xakia's legal matter management software helped reduce the average days to assignment of legal requests reduced by 77%.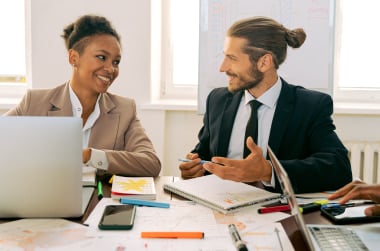 BLOG
How Legaltech Helped an In-House Legal Team Streamline Business
Learn the new pressures facing in-house legal teams and how a modern matter management software can help
See Xakia's legal matter management software in action