LegalTech integrations: email

The days of sticky notes and endless to-do lists are over! Xakia's legal matter management system and email integration lets you search, create and manage legal matters straight from your Outlook or Gmail inbox.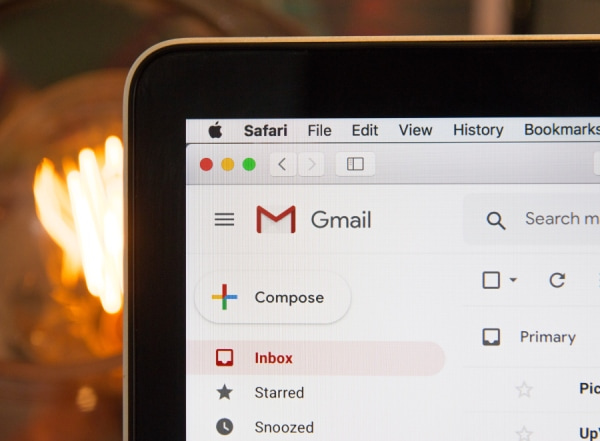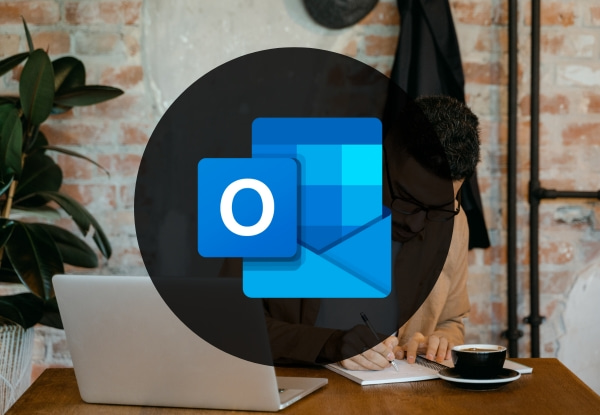 Outlook
The Xakia-Microsoft add-in allows Xakia matters to be displayed inside your Outlook interface.
Create matters in minutes, intuitively populating the Xakia matter form with details from an email
Add status notes, key dates, add and assign tasks
Save relevant emails and/or documents to your matter through the add-in
Search and view details of existing matters within Outlook
Use pre-defined templates to create matters even faster
Our Xakia add-in is available in the Microsoft App Store and can be installed in minutes.
Installing the add-in on the desktop version automatically adds it to the web version of Outlook and vice versa. Too easy!
"Xakia provides us with a single legal hub that enables us to create matters from emails in a couple of clicks."
Paul Woodburn
Head of Legal, VFMC
Gmail
The Xakia-Gmail add-on lets you search, create and manage your legal matters and email filing directly from your Gmail inbox.
With the Xakia Gmail add-on you can:
Create matters in seconds, with the add-on intuitively picking up details such as the matter manager, the internal contact, matter name and matter description
Create matters even faster, accessing your pre-defined templates
Search and sort existing matters by relevance, favorite, matter name, date required and more to view details directly from your inbox
Manage your matters, including adding tasks, key dates, status notes, and discussions
Show, hide or redact confidential matters
Automatically file emails to existing matters
Post discussions into Xakia straight from Gmail
Status notes and discussion posts can be shared with internal clients straight from Gmail, avoiding the need to update Xakia and send an email
Installing your Gmail add-on is quick and easy!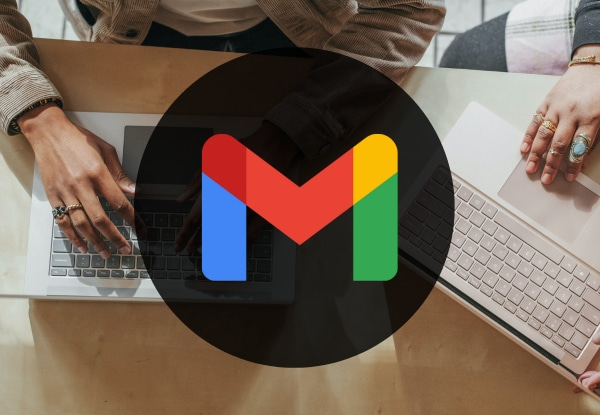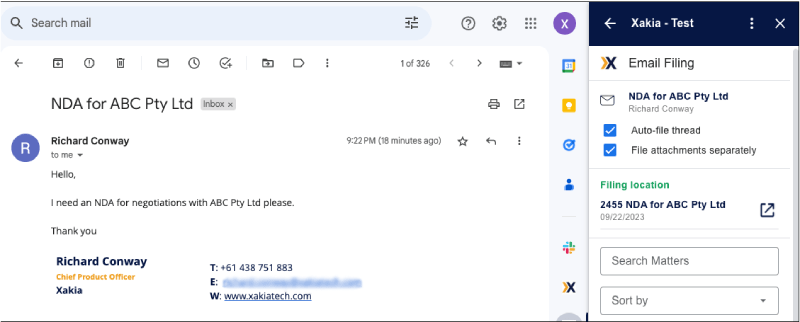 Bring the Xakia matter management functionality right into your Gmail inbox!
Xakia's Gmail integration allows you to create a new matter straight from your inbox, or file emails to existing matters
Automatically file email threads and save attachments separately from the email itself
Filed emails are tagged so that you know they've been filed, and the matter number they've been filed to. Using Gmail's in-built labels mechanism, this allows you to see all emails in your inbox relating to a specific matter at the click of a button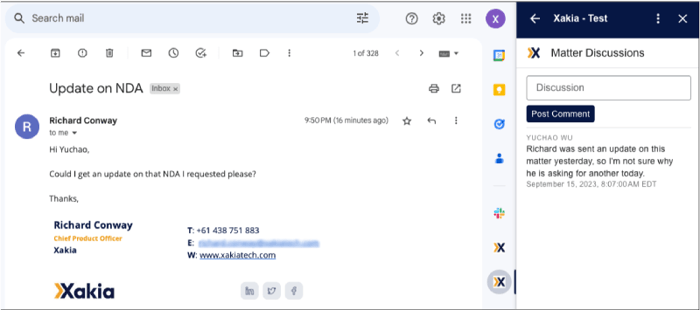 Collaboration made easy, straight from your inbox, but without the emails
Post discussions into Xakia's matter management software straight from Gmail so team members working on the matter stay updated
Status notes and discussion posts can be shared with internal clients, avoiding the need to update Xakia and send an email
Save time with the Xakia matter management software and email integration

Explore our matter management for Legal Departments resources
Some of the customers who trust and love Xakia