EBOOK
Modern matter management for in-house legal teams
'Matter management' in some form or another, has existed as long as lawyers have walked the Earth. Our Modern Matter Management eBook contains a list of signs your legal department is ready for modern matter management, as well as checklists and project plan templates to help you to assess your needs, evaluate software options and craft successful implementation plans.
Download the eBook today to learn:
What is modern matter management?
Signs you need modern matter management
Key features to evaluate and a master checklist to help
Guidance for internal project approval
A calculator to evaluate ROI
Sample project plans
So, if you're struggling with spreadsheets (or still frustrated by file folders), you've come to the right place.
Download now
Transform your legal team's service, performance, results, and morale. Download the eBook now to get started.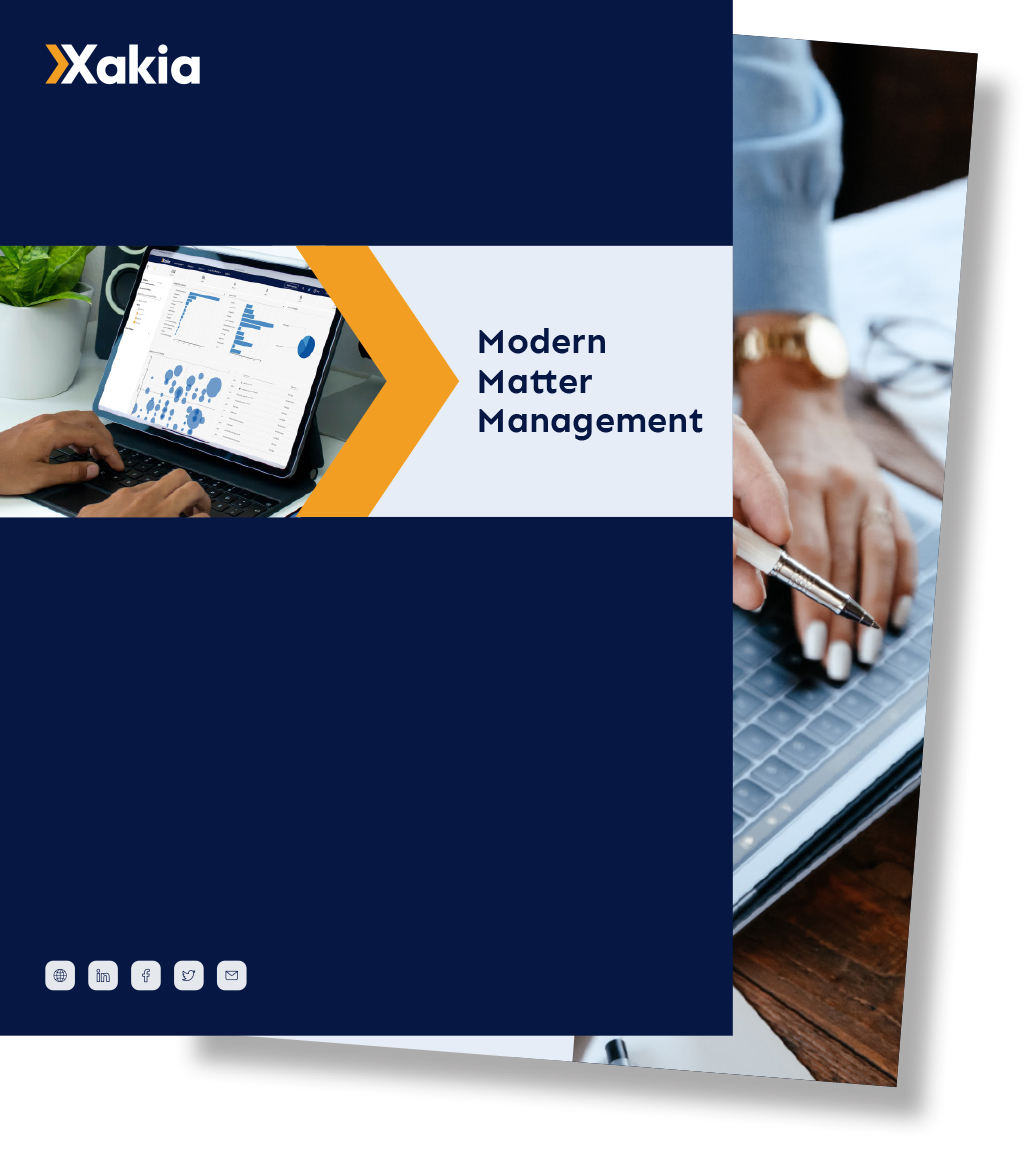 Ready to take Xakia for a test drive?