EBOOK
In-house legal data analytics for beginners
The complete guide to legal data analytics
This guide exists to make legal data analytics accessible for legal departments of all sizes and lawyers of all backgrounds. You don't need a big legal department to implement a data program, or a background in math, science or engineering and you don't need to find another batch of hours in your day.
This ebook will guide you on the 'who, what, when and why' information you need – and how to collect it, how to apply it and how to share it.
Download now
Download the eBook now to get started.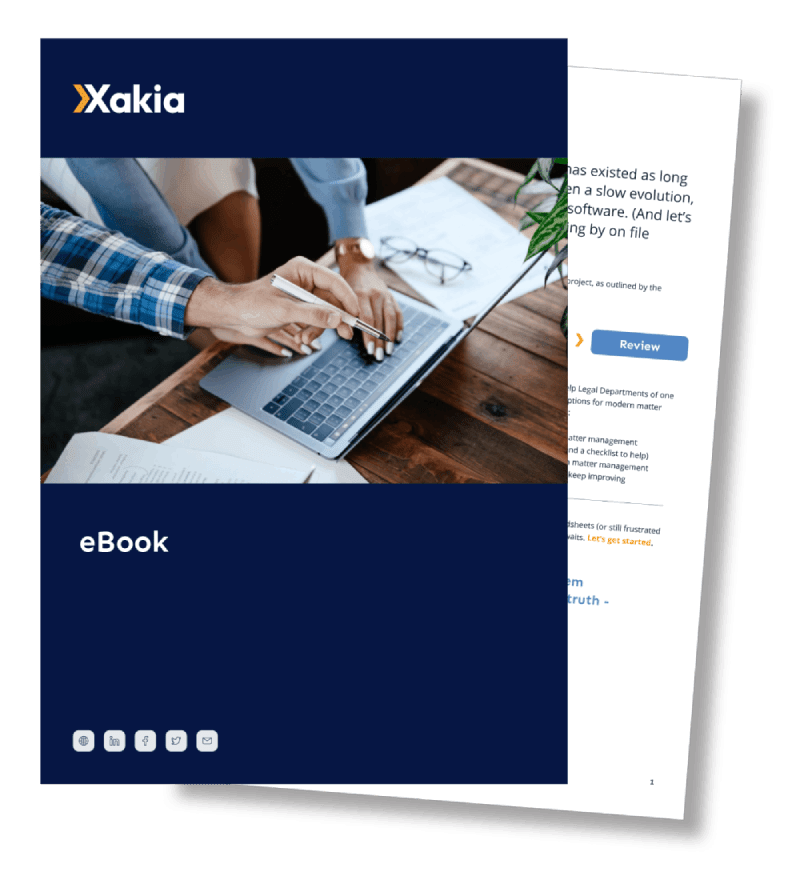 Ready to take Xakia for a test drive?