EBOOK
Legal operations health check eBook
Benchmarking survey and practical tips
In 2018, we launched the Legal Operations Health Check – a 100-question survey tool, to help in-house lawyers evaluate the health of their departments and plan operational improvements.
From 2018 to 2020, the Health Check was used by 349 legal departments in 37 countries. In addition to providing them with individual evaluations and benchmarks, it also provided us with a significant volume of data about the state of legal operations in legal departments across various industries, from around the world.
This eBook shares the complete findings and insights, along with practical advice for legal departments looking to improve their efficiency and legal operations.
Download now
Download the eBook now to find out more.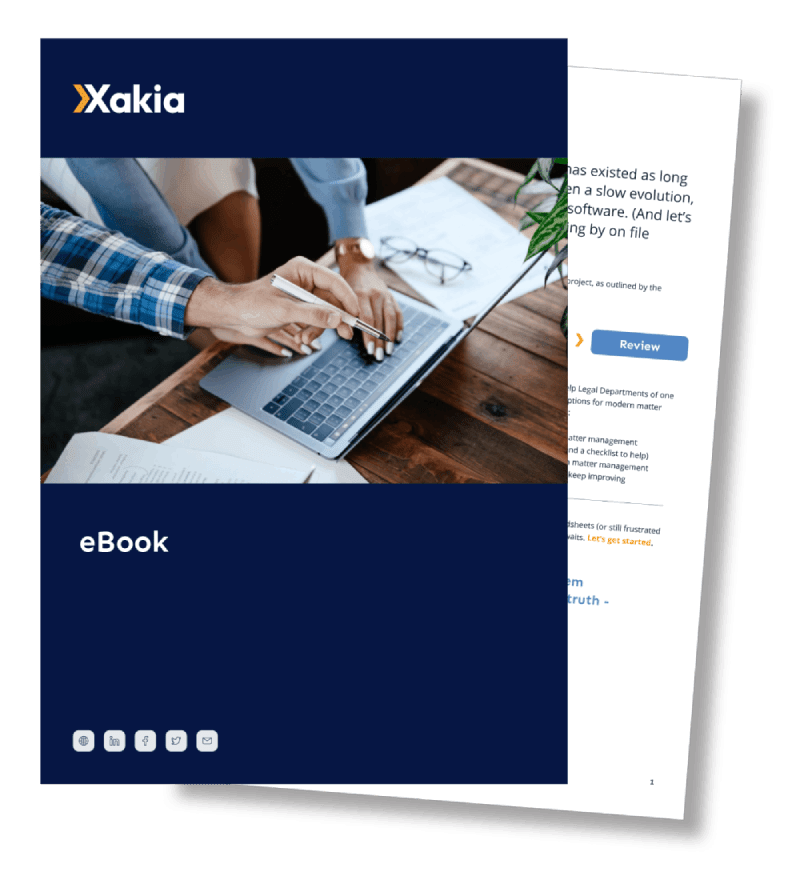 Ready to take Xakia for a test drive?