WHITE PAPER
12 steps to smarter legal intake and triage
The average in-house lawyer handles 173.2 contracts every year. Add to that, the nine litigation matters that same average lawyer is juggling - and there's even more opportunities for incomplete information, miscommunication and stress.
We've created this white paper to make legal intake stress-free and accessible for legal departments of all sizes and backgrounds. It outlines some best practices on ticketing, workflow and knowledge management, which can save your legal department considerable time and stress.

In this white paper, we will explore the 12 steps you can take for saner, smarter legal intake, starting with Beginner-level tactics and working up to Advanced manoeuvres.
Download now
Complete your details below and download the whitepaper for your complete guide to legal intake, ticketing and triage.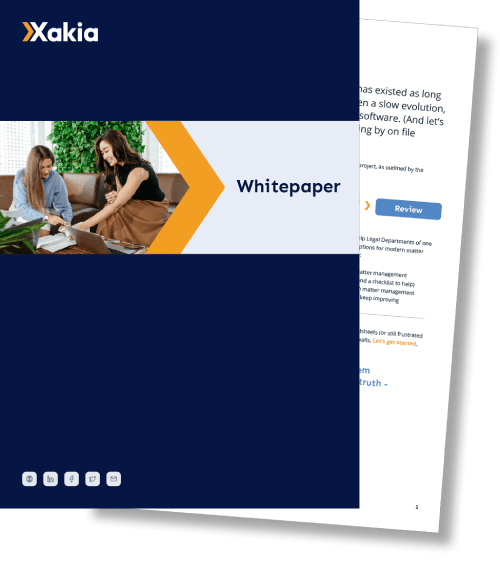 Ready to take Xakia for a test drive?