WHITE PAPER
LegalTech means legal data: How to shop smart for both
To build a more efficient and effective in-house legal team, you need two things: legal data and LegalTech. While legal data will empower your team to make smarter decisions, legal technology enables you to execute faster and more reliably. The two are inextricably linked.
If you're considering investing in new legal technology, consider the four Cs of legal data:
Collection – the legal matter management software should collect the necessary information in the simplest way possible
Collation – the legal software will interpret the data through simple, automatic visualization for you
Captaincy – provides actionable insights to help you make leadership decisions
Configuration – the legal software provides you with options to tailor to your needs if required
Download now
Complete your details below and download the white paper to find out how to shop smart for LegalTech and legal data.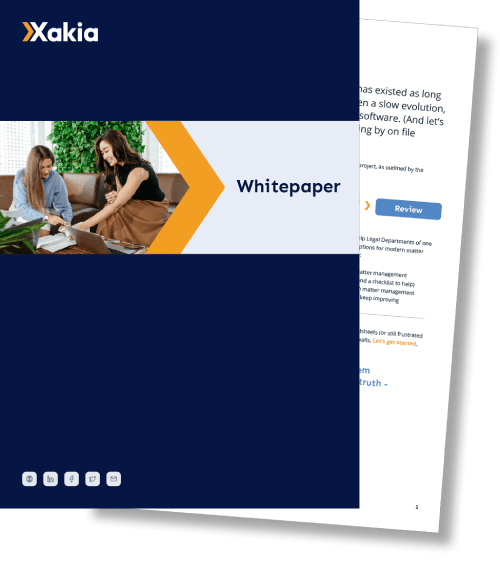 Ready to take Xakia for a test drive?