LegalTech means legal data: How to shop smart for both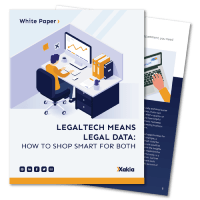 To build a more efficient and effective in-house legal team, you need two things: legal data and LegalTech. While legal data will empower your team to make smarter decisions, an in house legal software solution enables you to execute faster and more reliably. The two are inextricably linked.
When purchasing new legal operations software, there are four Cs you should consider. Download the white paper to learn more.
Download the white paper now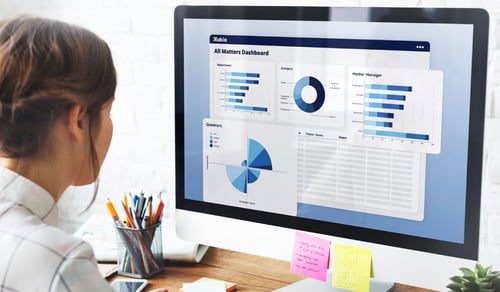 LegalTech and legal data are inextricably linked
If you are looking for legal data, the fastest path is through LegalTech. But with a modern legal matter management system, this information is captured in seconds at the start of each project or piece of work, then ready for quick analysis and easy reporting.
Meanwhile, if you are buying LegalTech, you're going to get legal data, even if you're not looking for it.
To ignore the insights that lie within legal data, is to fail to maximize the ROI of your legal matter management software.
Look for the 4 Cs of legal data
Whether your in house legal software purchase is motivated by a quest for knowledge, or a desire to lighten your load, to get the most from your investment, look for the four Cs of legal data.

Collection
The legal matter management software should collect the necessary information in the simplest way possible.

Collation
The legal analytics software will interpret the data through simple, automatic visualization for you.

Captaincy
The matter management software provides actionable insights to help you make leadership decisions.

Configuration
The legal operations software provides you with options to tailor to your needs if required.
Download the white paper now
LegalTech means legal data: How to shop smart for both
The good news: Your data already exists. It just needs to be collected in a usable way.
The better news: modern matter management software stands ready to help!
Complete the form and download the white paper now to learn more.
Take Xakia's legal matter management software for a test drive