Maximize Your Efficiency, Minimize Your Stress: 36 Productivity Hacks for In-House Legal Teams
With the increasing volume of work, it's important for Legal Departments to find ways to maximize efficiency and streamline processes. This guide will provide your in-house legal team with valuable insights and practical tips to boost your productivity.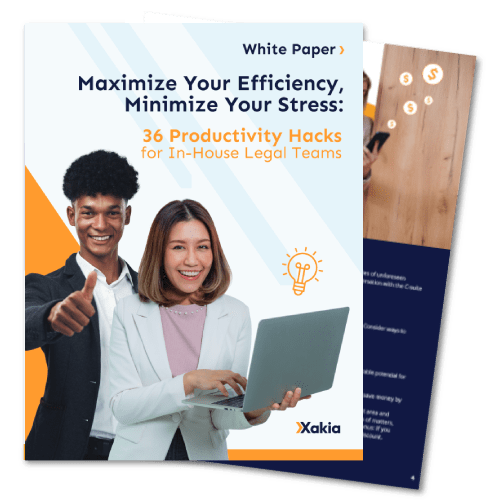 Get your productivity hacks white paper now
We considered six common scenarios, and applied our experience working in, and with Legal Departments of all sizes to brainstorm 36 helpful productivity hacks for in-house legal teams.
Complete the form and download the guide now to learn productivity hacks tailored specifically for in-house legal teams!
According to Thomson Reuters' 2023 State of the Corporate Legal Department:
65% of in-house legal teams report increasing matter volumes, while 59% say their budgets are flat – if not decreasing.
In addition to the increase in matter volume, the work is getting harder. According to the Thomson Reuters report, "compliance and regulatory requirements" is now the No. 1 concern for Legal Departments, up from No. 5 three years ago.
How can in-house lawyers persist when a shrinking budget means that help is not, in fact, on the way?
And can you do it without losing your mind?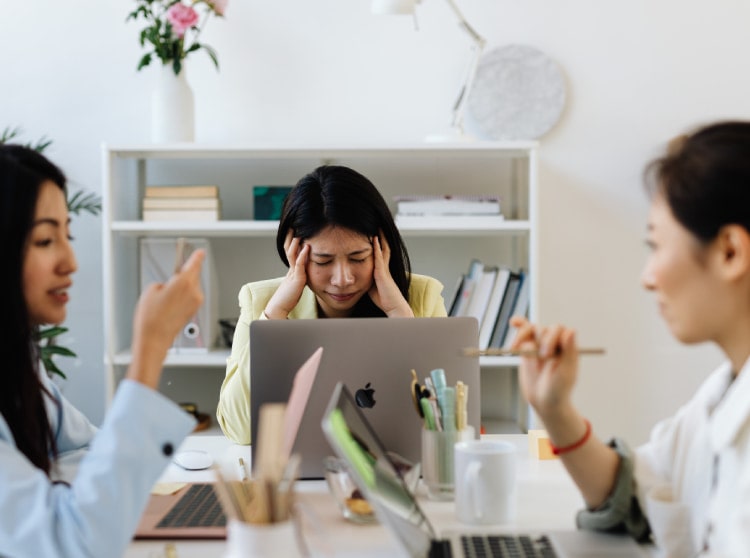 The good news:
Yes! There are proven productivity tips and tricks you can start using today so you stay sane!
Why are productivity hacks so important?
Productivity hacks are incredibly important for helping legal teams find ways to work smarter, not harder. Productivity hacks can help maximize your efficiency, manage your time effectively, and prioritize tasks. Productivity hacks allow legal teams to stay organized, reduce distractions, and can eliminate unnecessary or time-consuming activities.
Implementing productivity hacks can help streamline processes, improve communication, and reduce stress, enabling your legal team to focus on high-value tasks.
It isn't just about getting more work done; it's about getting more out of your time.
36 of the best productivity hacks for in-house corporate Legal Departments
Are you ready to escape the chaos and effectively prioritize your tasks? Do you want to make the most of your time and skyrocket your efficiency? We've got you covered with our guide.
Productivity can sometimes feel like an elusive state, but that's not the case. We considered six common scenarios that Legal Departments commonly face and we share our 36 game-changing productivity hacks to help you keep distractions at bay and make the journey towards productivity much smoother. With these simple and powerful productivity hacks, you'll be unstoppable!
From effective time management techniques to leveraging technology tools, we'll explore various strategies that will help you stay organized, meet deadlines, and achieve optimal results in your legal team. Let's dive in and unlock the secrets to supercharging your productivity now!
It's time to maximize your efficiency and minimize your stress
36 productivity hacks for in-house Legal Departments
The old ways of working are not sustainable. Download our guide now to learn valuable insights and practical tips to boost your productivity and reduce stress.
KEEN FOR MORE TIPS?
Curious about additional ideas or benchmarks for your Legal Department's size, industry or geographic region?
Check out our Legal Operations Health Check, an ebook that addresses 100 best practices in 10 major areas of legal ops, from financial management to strategic planning.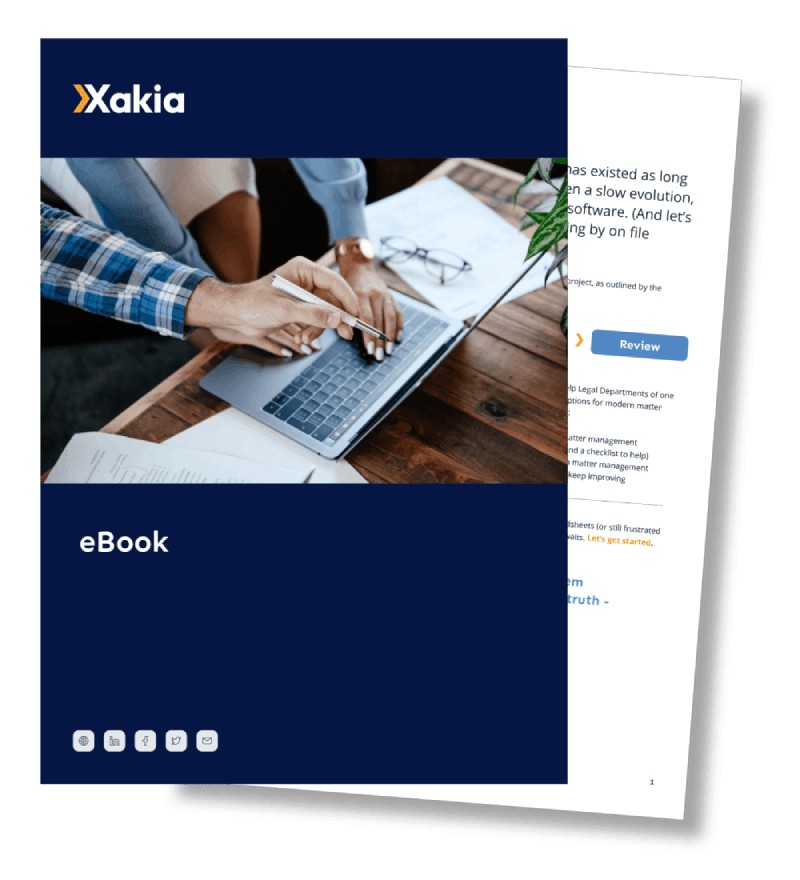 Test drive the best legal matter management software today