WHITE PAPER
What can legal operations do for you?
Legal operations is essentially about efficiency and effectiveness. While every legal department is different, every organization can see real value from implementing legal operations initiatives, including:
An alignment between the legal department and the overall company strategy
More cohesive teams
Control over cost
Saving time and more.
Download our white paper today to find out:
What is legal operations
The top ten benefits of implementing legal operations initiatives for companies of all sizes
The four steps you can take to get started
Download now
Legal operations can work for departments of all sizes, with solutions that can scale to work with your budget and body count. Download the whitepaper now to get started.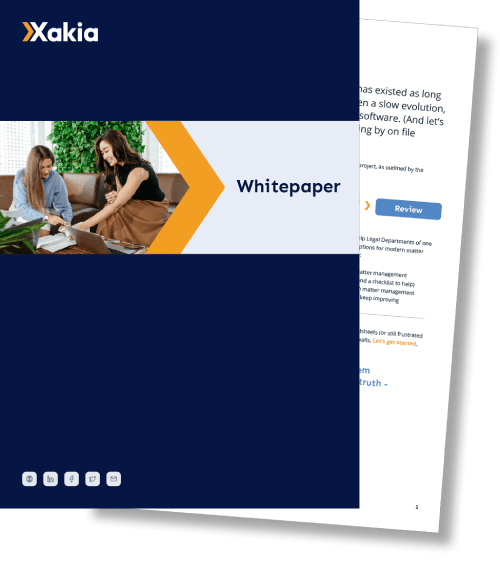 Ready to take Xakia for a test drive?