Affinity Education needed a matter management system that automated repetitive tasks and reduced manual effort.
As a result of great organizational growth, the Affinity Education Legal Department's workload surged. They began looking at legal matter management software that could assist them to proactively manage their matters.
They ultimately chose Xakia to help them better manage their matters. The Xakia legal matter software has given them the ability to provide detailed reports and data of their productivity and to better inform their stakeholders.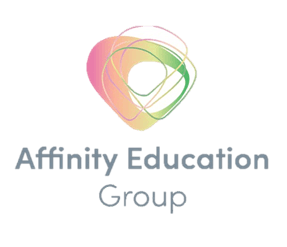 Key results
Centralization of information
Improved data analytics and distribution
Ability to measure the strategic value of matters
"We have achieved massive efficiencies in how our team operates. Xakia has been life changing, centralizing everything into a single workspace."
Vaughan Reed
General Counsel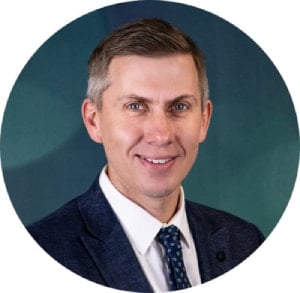 About Affinity Education
Affinity Education is one of Australia's largest providers of early education and childcare, offering its people career pathways in more than 190 childcare centres across Australia.
Its Legal Department of four is led by Vaughan Reed, General Counsel. The legal team's workload includes managing matters and issues related to insurance, corporate management, ESG, leasing and property matters and any incidents that occur at its centres. The team also oversees acquisition programs for the business, such as buying new childcare centres and managing external legal work.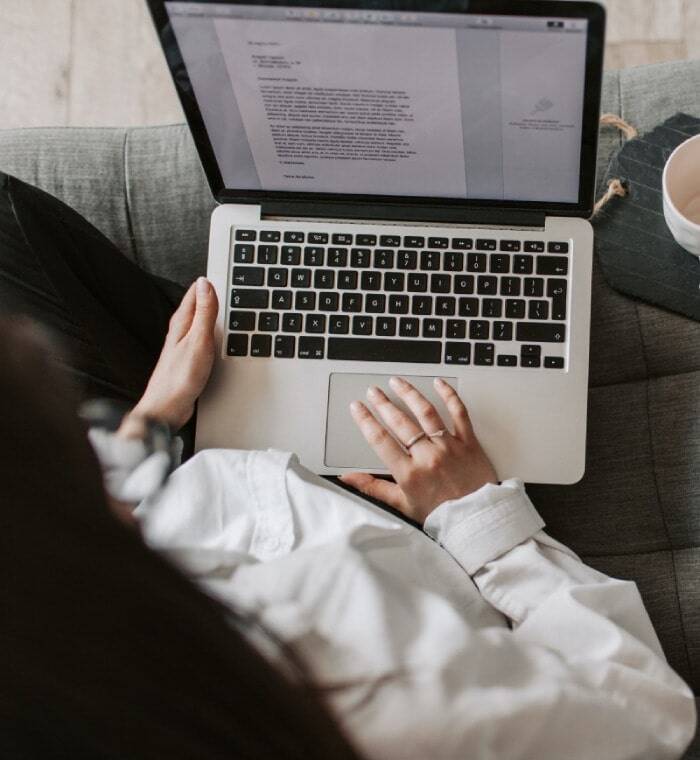 Challenge
Affinity Education sought to increase the number of childcare centres it operates, propelling it into a period of rapid growth.
Its Legal Departments workload surged, as did outsourcing work to specialist external law firms. It used manual Excel spreadsheets, MS Word and shared inboxes resulting in to-do lists falling away. Additionally, Affinity Education used SharePoint to manage documents internally, and while it is a great tool on its own, it didn't do what the legal team needed.
Limited data analytics and insights meant there was low visibility of what legal matters were coming in, what could be done internally vs externally or what resources and budget were needed to effectively complete the work.
Vaughan noted that:
"using a mishmash of unconnected systems for our legal operations was slow and inefficient. We wanted to proactively instead of reactively manage matters."
Approach
Affinity Education's legal team wanted a scalable in house legal software to support its team and its business' growth strategy. The team wanted a simple and easy to use matter management solution that automated repetitive tasks and reduced manual effort.
Vaughan said that "of all the matter management software vendors in the market, the sales process at Xakia was by far the easiest. I knew within two minutes of looking at Xakia what it did and how easy and simple it would be to use. Its sales process mirrored that simplicity."
A key selection criterion for the Affinity Education legal team was a matter management platform that could easily integrate with SharePoint and Outlook to move away from shared inboxes and optimize its internal operations.

The Xakia quadrant gives us instant visibility. There's no guessing what a team member is working on or if they have capacity.
Vaughan Reed
General Counsel
Result
Vaughan said, "We automatically run and share a detailed matters list report with key stakeholders weekly. Being able to report on matters and legal work is new for us so it's great to have both a helicopter and more detailed view over everything.
"With Xakia's reports, our stakeholders can see for themselves that we are on top of all relevant matters, deadlines, and key dates, and it has boosted their confidence in our department."
The Legal Department also uses the Xakia Quadrant to identify the strategic value of matters, matter size and resourcing – who's working on what, the type of matters and what resources are needed and allocated.
"The Xakia Quadrant gives us instant visibility. There's no guessing what a team member is working on or if they have capacity. We can clearly see this and articulate to senior members our resourcing needs. If we have 150 matters in play – we can show how busy the team is and how we're adding value to the business."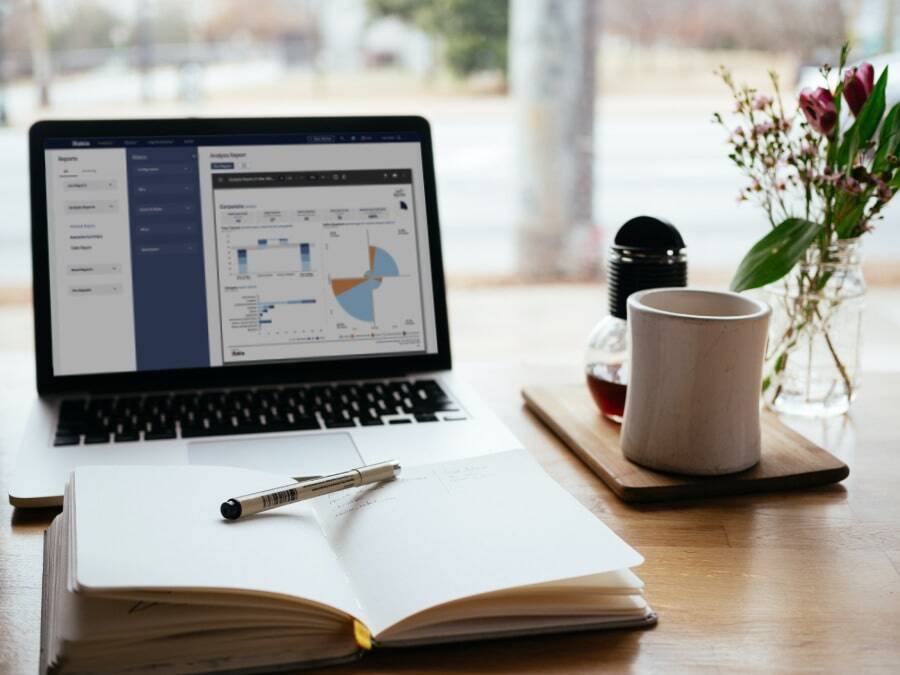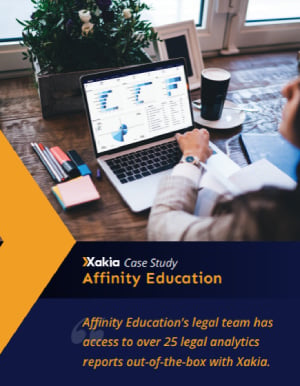 Download the Affinity Education case study here
Useful legal matter management resources
EBOOK
Best-In-Class Legal Reporting: Audience, Content and Cadence
Your stakeholder groups have different responsibilities, needs and preferences. Download our white paper to learn how to deliver legal reports tailored to their specific context.
DOWNLOAD EBOOK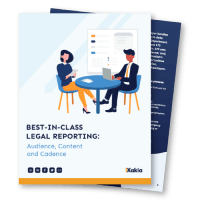 BLOG
Getting ready to implement a new matter management software? 10 questions to ask before you go to the CIO
READ THE BLOG
Find out how Xakia's legal operations software can help your team