WHITE PAPER
Create a legal technology roadmap in 4 steps
Does every member of your legal team use a different 'system' for organizing and completing tasks? Is your current in-house legal software unreliable, unsupported or don't sync with other platforms? If your current legal software isn't working, or if you're considering investing in more tech this year, it's important to build a technology roadmap that will help guide your planning, purchases and implementation.
Download our white paper to find out:
Why you should have a legal technology roadmap
How to define the composition of your roadmap
How to build your legal roadmap in line with the goals and priorities of your department
Our resource also includes an in-house legal technology roadmap template.
When you have completed your plan, you should be able to answer how:
Your legal technology roadmap helps your business clients
It makes your legal department more efficient
It improves your service delivery
Your plan advances company strategy
Download now
Download the whitepaper and template to get started.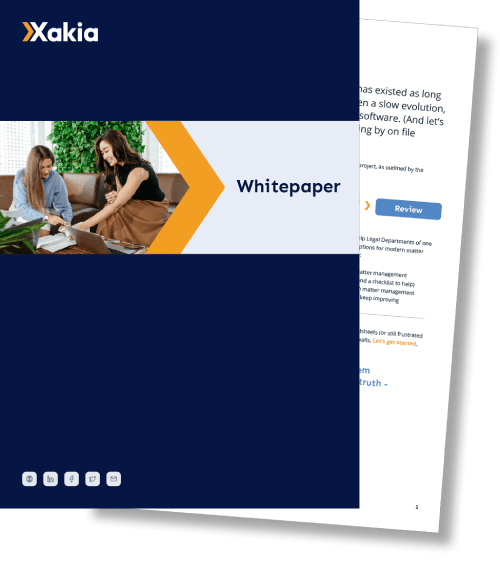 Ready to take Xakia for a test drive?