Legal Department Strategic Plans: Maximum Impact, Minimal Navel-Gazing
Why should legal departments make strategic plans? The ACC's Legal Operations Maturity Model Toolkit says there are 5 primary reasons to engage in strategic planning.
---
The new year is just weeks away – and for the more than 70% of companies whose fiscal year follows the calendar year, it's a new beginning in more ways than one. If you're among the half of in-house counsel who say they are too busy "fighting fires" to achieve any long-term goals, it's time to build and execute an in-house legal department strategic plan to stop scrambling and start affecting purposeful, positive change. Our Legal Department strategic plan template will help you to define your goals and objectives. We'll also help you to define a law department strategy to achieve those goals.
For the next few weeks, we will focus on Legal Department strategic planning. Our Legal Department Strategic Plan Template will help you create a straightforward strategy that you can share with your department and your C-suite. Here on the blog, we'll share how your colleagues approach planning, what small departments can do, how to engage company leadership and more.
But first – let's follow the great advice of management guru Simon Sinek and "start with why."
Why should Legal Departments make strategic plans?
According to the Association of Corporate Counsel's Legal Operations Maturity Model Toolkit, there are five primary reasons to engage in strategic planning:
Align the Legal Department with business direction and goals
Ensure the entire Legal Department is moving in the same direction
Prioritize and justify investments in resources and technology
Demonstrate the Legal Department's value contribution and business impact to the company
Measure success of the Legal Department planning process
Laudable goals, to be sure – but on a more human level, committing to and communicating a set purpose will improve the quality of work performed by your Legal Department and the quality of life for the people who work in it. As Sinek wrote, "Imagine a world in which the vast majority of us wake up inspired, feel safe at work and return home fulfilled at the end of the day."
In a profession that's perennially ranked among the most stressful occupations, adding some structure and a higher purpose – and getting away from endless fire-fighting – can go a long way.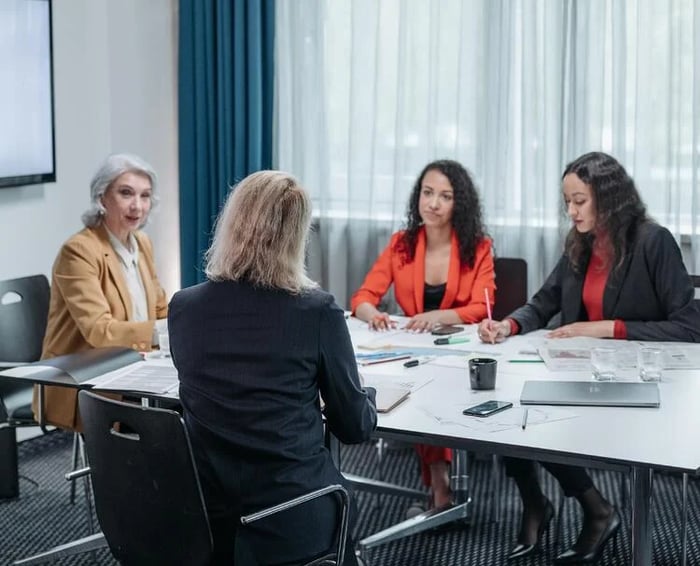 Benefits of a strategic plan for your Legal Department
It's important to have a strategic plan for your in-house corporate Legal Department. A strategic plan will help you:
Accomplish meaningful improvements in process
Find operational adjustments that enhance service delivery (and your quality of life)
Demonstrate value to your organization, executives and business clients
Create a shared vision, common goals and accountability in your legal team
Improve resource allocation
Make your legal team more efficient
Strengthen relationships with your internal clients
What do we want to accomplish with our Legal Department strategic plan?
The first step in creating your in-house Legal Department strategic plan is to determine where you want to go: How do you want your in-house law department to look at the end of the year?
We appreciate the advice of Sterling Miller, the general counsel of Marketo, Inc., who writes: "Legal departments do not always lend themselves to neatly setting goals like the business units, i.e., it can be difficult to measure 'success' in legal vs. measuring profits and sales or setting key performance indicators (KPIs). That said, setting goals for the department is important and a fresh opportunity to take stock of many things… Don't shirk the opportunity and think of goal setting as some kind of pain-in-the-neck HR exercise you have to muddle through… there will be a payoff for you and your team if done properly and with some enthusiasm."
What are some examples of Legal Department goals?
Every in-house Legal Department is different, and your Legal Department goals will be tailored to your specific situation. But if you're just not sure where to get started, Miller provides his sample "Big Five" top-level goals, which he would use to build specific steps and measures. Below are some Legal Department goals to consider:
Build and retain an exceptional legal team with extraordinary people
Meet legal budget targets
Prioritize and complete high revenue/cost saving and strategic commercial agreements
Deliver on strategic transactions and initiatives (mergers, joint ventures, acquisitions and key deal activity)
Defend and protect the interests of the company (litigation, IP, government affairs, compliance).
"The key," Miller writes, "is that everyone is rowing in the same direction under the Big Five."
Get started with your Legal Department strategic plan now
Are you ready to craft your Big Five Legal Department goals and strategy? Are you ready to start your year with some strategic direction? Download Xakia's ready-to-use Legal Department Strategic Plan Template today to get started on your in-house Legal Department goals and objectives.