Unrivalled expertise in corporate legal matter management
We're continually innovating and improving our matter management solution and services and it shows. Our customers rave about our customer support and seriously simple to use online legal matter management software.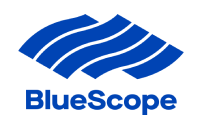 BlueScope
"Xakia has had tremendous benefits in helping our legal team prioritise and report – not sure how we worked without it!"
Sean Power
General Counsel, Bluescope Buildings

Canadian Medical Association
"Our team has been thrilled to be using Xakia with feedback, such as "I LOVE IT"." Good design is hard, and the Xakia team has built a great platform."
John Lee
Vice President, Legal Services, Legal Counsel and CPO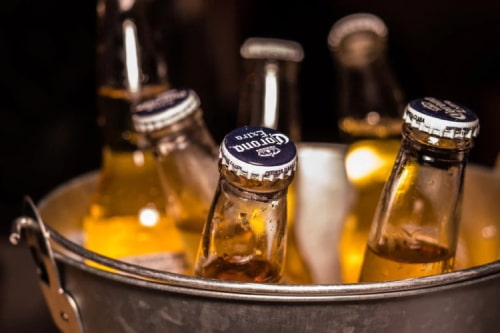 Carlton United Breweries
"The entire CUB Legal team is very happy to be using Xakia to manage our matters. The platform ticks so many boxes for us. It is simple to use and has clearly been designed with the end user in mind, the reporting insights which can be automatically generated help us to effectively demonstrate alignment to business strategy and value and it connects seamlessly with our document management system. Not to mention the support we've received from Xakia from implementation onwards which has been exceptional!"
Zoe Solomon
General Counsel, Carlton United Breweries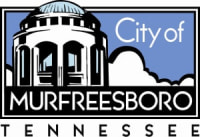 City of Murfreesboro
"Xakia allows us to streamline our workflow process, track and manage the variety of requests that our team receives, and seamlessly connect with our integrated document management system to centralize all of our information and tools in one place. This helped tremendously to ensure best practices and efficiency in our work. Xakia has been great to work with and is speedy with their response!"
Aly Dabbs
Talent Acquisition Coordinator, City of Murfreesboro

Contact Energy
"Xakia has given us much-needed visibility over the full range of legal instructions that our team is asked to assist with. We are now able to allocate legal instructions in a manner that aligns with expertise, capacity, and providing growth opportunities for our team."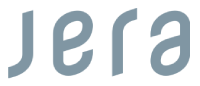 JERA
"Xakia is about optimizing our resources and improving the efficiency in our operations through strategic insights. We can now see what work is coming in, from what department, the type of work, the volume of work, the complexity of the work, the risk assessment, and that is really helpful for us because it helps us to allocate our resources."
Sawako Ohgi
General Manager, Strategic Legal Unit, Legal Group, JERA

KCATA
"Matter tracking and organization is particularly beneficial to small law departments, because of its added functionality over the old-school method of using spreadsheets … We can also save time by loading the invoices into our matter-tracking system as opposed to individually tracking legal service invoices."

Kiwi Property
"Xakia is a great platform that facilitates efficiency and transparency for our team and our internal clients. It has helped us better manage capacity and workflow.
Xakia looks great, is easy to use and provides plenty of detailed, automated reporting. We love the Kanban-style Card View. It is incredibly easy-to-use and lets you see what's come in, what everyone is working on and what's awaiting action by our internal clients."

Trevor Wairepo
General Counsel and Company Secretary, Kiwi Property

Medibank
"Xakia allows us to monitor and keep track of all ongoing matters with ease and efficiency. Team collaboration is enhanced by having matters centrally located and easily accessible from any location. The ability to produce tailored reports in real time has been a great asset to the team and the business, and with each new update and instalment, we get better value from Xakia."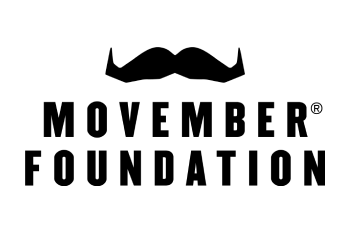 Movember Foundation
"We had a lot of people in the business who said, "I'm not getting what I need from Legal. It takes a really long time. I don't understand it." Xakia has helped us to put a framework around how we use the reporting and what evidence is behind any gut feeling you may have. need to focus more on."
General Counsel

Nissan
"A Game-Changer!
I cannot emphasise enough how much Xakia has transformed my team. As a business, we had been relying on Excel for years to manage work. However, since discovering this incredible software, I haven't looked back.
Xakia has truly revolutionized the way the team work. It has replaced the limitations of Excel with a powerful, all-encompassing solution. If you're looking to streamline your case management processes, boost efficiency, and enhance collaboration, I highly recommend making the move to Xakia. It's a game-changer!"
David Mather
Global Compliance Coordinator - Sales Finance, Nissan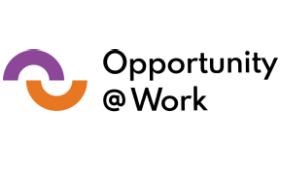 Opportunity@Work
"Xakia is very intuitive, easy to use, adaptable, and relatable to my everyday work."
Brian Matthew Rhodes
General Counsel/Corporate Secretary, Opportunity@Work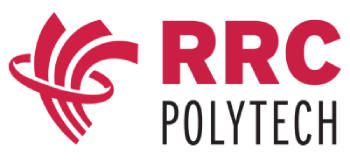 Red River College Polytechnic
"I have recommended Xakia many times. It is cost effective, simple for our internal clients to use with the client portal and keeps us so much more organized and aware of our workloads within the legal team. We would have a tough time going back to the time before we used Xakia."
Carolyn Frost
General Counsel, Red River College Polytechnic

Reece
"As the role of General Counsel changes from legal expert and risk mitigator, to business enabler, there is no doubt that technology is going to transform the way that in-house legal teams operate. As the in-house legal function at Reece is being built from the ground up, it has been fantastic to partner with the team at Xakia to implement a 'best in class' legal technology solution to digitally enable our team from the outset. Xakia is essential to the delivery of our Reece Legal strategy. It enables us to streamline and automate operations, drive data driven performance, and supports the management and reporting of risk and performance through advanced analytics."
General Counsel (ANZ), Reece Group

Sonder
"Intake is a massive challenge for any in-house team to manage. There are competing priorities and shifting deadlines. Leading a small but high performing legal team I wanted to explore every avenue to automate or simplify our processes and tasks. With the connection between Josef and Xakia we were able to build an intake bot using Josef and seamlessly send the information gathered to Xakia to create a matter. As a result we've easily saved hours of manual effort not to mention created a much more intelligent process that can scale to meet the needs of Sonder now and in the future."
Michael Bates
Head of Legal, Sonder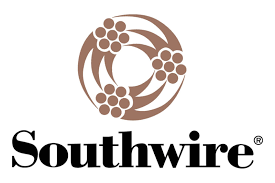 Southwire
"It's a gamechanger! The legal request forms eliminate the inefficiencies of clients emailing requests to the wrong lawyer and the ensuing back-and-forth exchanges that occur."

"Xakia also allows Southwire to monitor and manage the department's workload, using real-time analytics to make data-informed decisions such as prioritizing projects while identifying any process inefficiencies. Our team can also clearly see the volume of active matters and the types of work performed within the company. With that information, the team can establish new metrics, gain deeper insights into transactions, measure results and set new goals based on that information."

Tunisia Poole
Senior Vice President and Deputy General Counsel, Southwire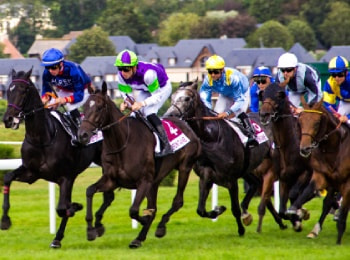 TabCorp
"There is literally nothing that I think could be done better - your team is simply amazing."
Sarah-Jane Davies
GM Legal & Regulatory Operations, Tabcorp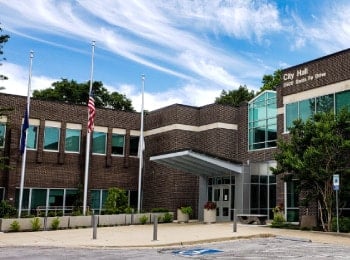 The City of Overland Park
"The ability to automate quarterly reports has reduced that time investment for compiling performance metrics from over a week to just one day."
Tammy Fisher
Legal Support Administrator, City of Overland Park

UnitingCare
"You can tell Xakia has been purposely built for in-house teams."
Suzanne Marlow
General Counsel, UnitingCare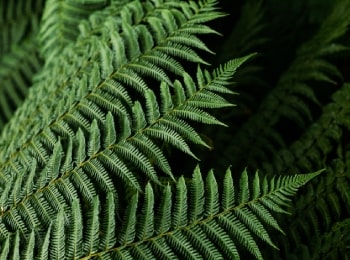 Upper Hutt City Council
"I looked at a number of local and global legal matter management workspaces, and there are some impressive options out there, but Xakia made it extremely easy. We were up and running quickly and without investing much time or money."
Guy Smith
General Counsel, Upper Hutt City Council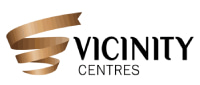 Vicinity Centres
"Xakia provides us with real time visibility on the workload and competing priorities of our legal department. We have found it to be a critical tool for resource allocation purposes and optimizing team efficiencies. One of the greatest challenges facing any in-house legal department is how to effectively demonstrate "value" to the broader business through imperical data. Xakia enables us to numerically substantiate how the legal team actively contributes towards the company's strategic goals and key metrics. We can also identify recurring high volume / low risk work items with a view to refocussing team attention and effort towards those matters which directly support and impact our company's strategic agenda."
Aaron Gant
GM Corporate Legal, Vicinity Centres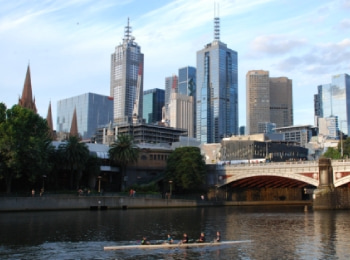 Victorian Funds Management Corporation (VFMC)
"As the head of a new legal team at VFMC, Xakia provides us with a single legal hub that enables us to create matters from emails in a couple of clicks. Automated legal intake also enables me to get up to speed with my team's matters and step in to allocate new work efficiently and comprehensively. Xakia is a fit-for-purpose solution that is flexible and reliable."
Paul Woodburn
Head of Legal, VFMC

Virgin Australia
"Our in-house legal team are excited for the implementation of Xakia. Xakia is very easy to use, the reporting functionality is more sophisticated than other offerings and it simplifies the management of your own matters as well as your team's matters. I would highly recommend Xakia as a matter management solution."
Dayna Field
Chief Legal Officer, Virgin Australia
Read our customer stories
We work with in-house legal teams from diverse organizations around the world. See how we've helped them succeed.
Take Xakia's matter management software for a test drive