Xakia does matter! ACC NatCon 2016
Xakia attended the Australian ACC National Conference and we noticed a theme - legal teams are seeking ways to understand their own legal function.
---
Xakia does matter!
Xakia had its new legal matter management software on display last week at the ACC / ACLA National Conference 2016 and enjoyed a fabulous reception from in-house corporate legal teams. It quickly became apparent that Xakia (and efficient, collaborative team flow) really does matter!
Conference theme: understanding your legal function
The Xakia team (Mitzi Gilligan and I) noticed a recurring theme across conference sessions – corporate and general counsel seeking ways to increase their understanding of their own legal function.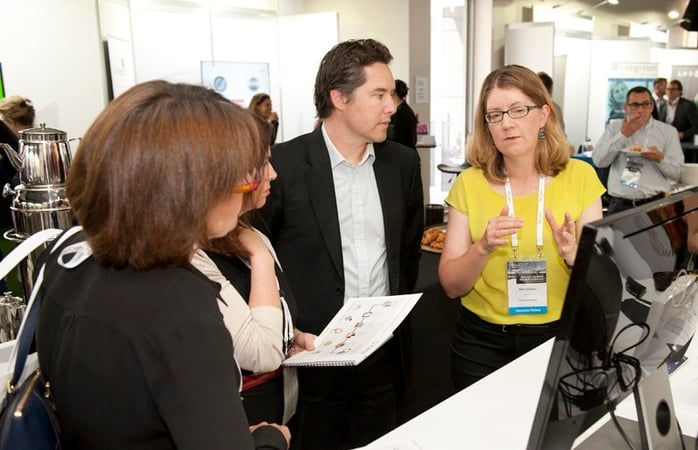 Through greater understanding, in-house counsel are seeking continuous improvement of their legal function, its productivity, the value it adds to the business and its close collaboration with the business.
The two sessions of particular interest on this front were:
Data driven legal department
Stories from Betty Ivanoff from Coca-Cola Amatil and Michael Tropea at AIA in particular were instructive and thought provoking particularly in relation to the need to capture data to:
ensure legal work and legal team structure matches the interests and goals of the broader company
understand the legal function for identifying cost and productivity improvements;
sharing key data with Board and executive teams.
Driving change
Capturing data to reflect the 'what gets measured gets done' philosophy, highlighted by Jason Ryan from Treasury Wine Estates and emphasised by Fiona Harden from GM Holden and Craig Cawood from McDonalds.
A show of hands indicated that 50% of the delegates consider themselves to be at the beginning of their 'data maturity' journey when it comes to gathering information for the purposes of understanding their legal function, while a further 25% gather some data but would like to be doing more.
With this theme in mind, we thoroughly enjoyed showing the benefits of Xakia to corporate and general counsel from very small to very large teams, and noticed a particular interest in:
Collaborative innovation
Collaboration amongst legal innovators is, and always has been, a priority for me. The ACC National Conference 2016 did not disappoint!
We were impressed with the collaborative spirit among legal technology providers in particular, and the manner in which the new women on the legal technology block were welcomed into the mix.
The likes of NetDocuments, Tikit, LOD, Dovetail, NSW Bar Association and The College of Law all made time to share their observations about the evolution of the legal market and how we can all work toward assisting in-house legal teams to achieve their goals. We look forward to working together in the future!
* Thanks to Ray Messner for this great photo of Mitzi talking a number of interested delegates through the benefits of Xakia.
A simple and easy-to-use legal software
If you would like to learn more about the Xakia matter management software for in-house legal teams, book a demo today with our team, or sign up for a 14-day pilot.