Legal Intake: Your Secret Weapon for Onboarding and Retention
Before you hire any new lawyers, there's one important aspect to get right: Intake & Triage. Take these 3 steps to make legal intake a major employee benefit.
---
If you're among the Legal Departments that plan to add new lawyers or professional staff in 2024, take heed: Simply adding bodies to your team will not help alleviate work or stress without some logical systems in place.
Indeed, across the legal sector, pundits are predicting increased in-house hiring. Law360 noted that "in-house counsel hiring is on the rise," while Corporate Counsel credits this trend to "general counsel…bringing more work in-house to control costs."
Here's the issue: Many Legal Departments will bring on new people without considering how they will assign or track their work. It's basically throwing bodies at a problem, and continuing to operate on the crisis-hotline model poses several risks: duplicating work; underutilizing or overloading certain team members; and alienating, overwhelming and potentially losing the people you invested time and energy (and maybe money) to recruit.
This is even more of a concern for new hires who will work remotely. In a survey of remote white-collar workers cited by Forbes, 89 percent said sorting through assignments and correspondence in email, Slack or Teams is one of the most unpleasant parts of working remotely. And 38 percent said email fatigue could lead them to quit.
So before you hire or onboard any new people, there's one important aspect to get right: Legal Intake & Triage. With a few straightforward tactics, you can bring visibility, logic and fairness to your Legal Department's workload – and move away from the "what am I even doing here" chaos that will start your new hires off on a sour note.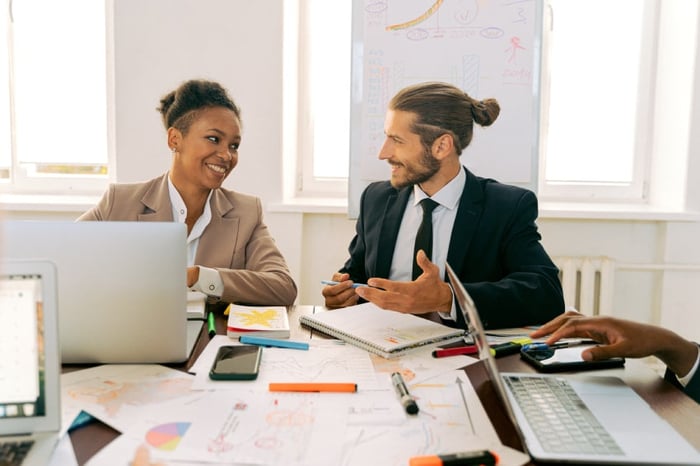 Here are three steps to take to make your Intake & Triage a major employee benefit:
Step 1: Build a system to triage all assignments in one central place
Remember that your new colleagues – especially your new remote colleagues – don't have the institutional memory that John always handles employment issues, or that Maria is the go-to for the Sales team.
Whether it's in an Excel spreadsheet, a Word document or a matter management system dashboard, having one comprehensive list will provide the convenient and necessary "who's doing what" visibility. These should show, at a minimum:
Deadline
Business unit
Legal Department contact
At a glance, your triage chart should provide assurance you aren't missing deadlines – or piling too much on the new folks. On a higher level, it can inform trends through business units, work type and more.
Step 2: Collect relevant information and documents along with the request
It's arduous for anyone to go back and forth with the business units for information (Who is this contract with? What are the terms? Have we done this before? Who authorized this?). It's even harder for brand new in-house lawyers who do not yet have rapport or name recognition with the business clients.
As a part of your Intake & Triage process, draft checklists of what you would need to begin your most common matters. Then, upon receipt of a request, deploy:
Low-tech: If users are emailing requests to a specific triage address, like legal@company.com, create an auto-reply message that states work will begin when all information is received. Users can attach relevant documents in a reply.
High-tech: An intake system built into a legal matter management software, like Xakia, has an online request form that includes a field where business users can upload their documents or provide document links - in the first communication!
Step 3: Send progress updates to customers on their projects
Help your new hire establish visibility and credibility with the business clients by making sure they understand who is handling their work. (This is especially important if you need to train the business clients to work with someone they are not used to.)
An automated legal intake system to update business clients also provides a little insurance for your new hire when that cranky client in Marketing alleges he or she "never heard back from Legal."
The best Intake & Triage software solutions notify clients throughout the lifespan of a matter:
When a matter is received;
When a matter is assigned – and who it is assigned to;
Updates to the matter;
Changes to expected delivery dates; and
When a matter is completed.
A high-tech option can automate these messages based on activity within the matter management system. On the lower-tech side, you can use template emails to confirm receipt of a request; these should be taught to any new hires as part of the Legal Department's standard operating procedure.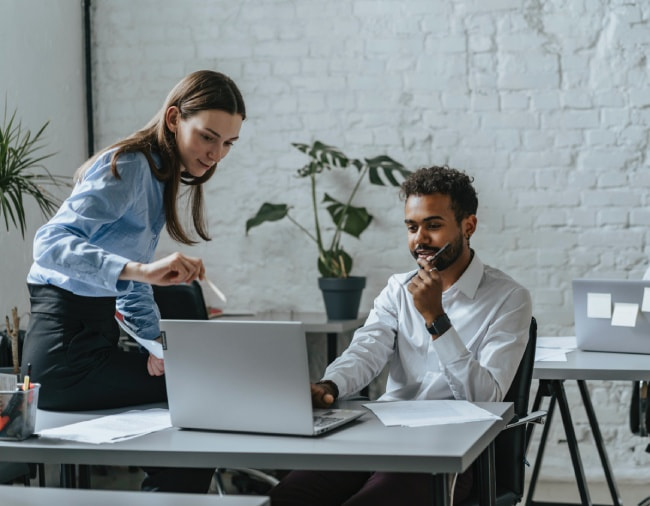 Hiring in 2024? Use Legal Intake for a smooth start
We know you don't have an abundance of time; that's why you're hiring, after all. However, taking the time to get your Legal Intake & Triage right will pay exceptional dividends – helping your new hires off to a smoother start, your current team members better adjust to the change, and raising the profile (and reputation!) of the Legal Department throughout the organization.
Want to learn more ways to level up your Legal Intake & Triage? Download Xakia's guide, 12 Steps to Smarter Legal Intake to help you get started. To learn more about Xakia's legal intake software, get in touch with the team today for a demo.