The Alternative In-House Technology Summit
Join us at The Alternative In-House Technology Summit 2022
We know the struggle general counsels face when building the internal business case for legal technology. The Alternative In-House Technology Summit helps GCs gather community success stories and build closer relationships within their business to help them get C-suite buy-in, so that they can accelerate their legal innovation journey.
This year, we're delighted to be sponsoring The Alternative In-House Technology Summit on 19-20 May 2022 at Crowne Plaza Marlow, Buckinghamshire.
The event program is researched and designed for GCs and heads of legal departments, all of whom are looking to use technology to solve challenges around managing risk, improving efficiencies, and learning how technology can support them on this journey.
Attendance is free and you will benefit from:
The chance to meet like-minded leaders from other legal departments in a relaxed atmosphere
Inspirational keynotes and panel discussions that address your specific challenges
Topical 'group therapy' discussion groups with your peers to share problems and work out solutions
Ample time to network and socialise with your peers
If you aspire to have a fully automated and streamlined Legal Department, Dan Wales, VP - EMEA at Xakia Technologies will be on-site to have chat with you about your challenges and showcase how Xakia, our legal matter management software, can help.
We looking forward to seeing you there!
Drop by, let's chat
Drop by and say hi, get a demo and learn more about our innovative legal technology.
Matter Management: Instant workload visibility. Reduce Risk.
Legal Intake & Triage: Save time and effort. Remove unnecessary noise.
Legal Spend Management: Eliminate guesswork. Reduce admin.
Legal Data analytics: Data-informed decisions. Keep stakeholders informed.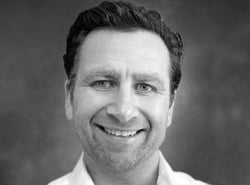 Dan Wales
VP - EMEA
"Xakia makes my job easier with not having to run analyses through spreadsheets. It does it all for me…The detail behind it allows me to justify additional outside counsel spend, show matters that deserve more attention, or highlight legal needs that weren't present three months ago."
Justin Bouchard
Associate General Counsel
Explore our legal technology resources
Get in touch with the Xakia team